At The Coffee Roastery With Lambros
October 07, 2011
Wellington is proud of her numerous cafes and known for good coffee.
For this second post of Face & Place series, I bring you on Wellington waterfront, in a coffee roastery inside the historic building Shed 13, to meet Lambros Gianoutsos.
It was a chilly early morning when I arrived at the headquarter of Mojo, inside the lofty shed, that houses the voluminous coffee roaster, stock, administrative offices and shop, all under one roof.
Lambros, had just switched on the machine and was waiting for it to warm up before roasting the first batch of coffee beans. Meanwhile, we had a little chat where he explained to me the process of roasting, where their produce come from, how his son -creator of Mojo- travels around the world to source the best beans directly with growers and how they taste and elaborate together coffee blends sold under the brand. Lambros, originally from Greece, calls New Zealand and particularly Wellington, home for 50 years. He tells me his background has always been interrelated with coffee as he worked in the catering sector from a young age. So when his son created the business, he mastered the process of coffee roasting and he's daily in charge of it since then.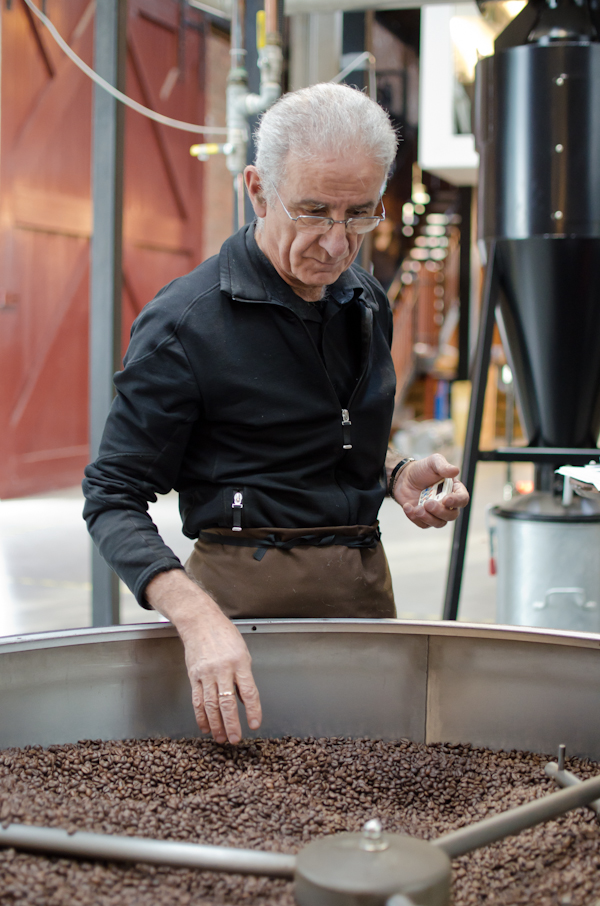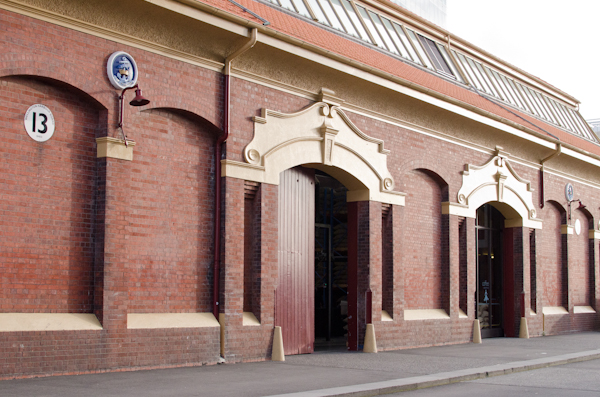 Green beans waiting to be roasted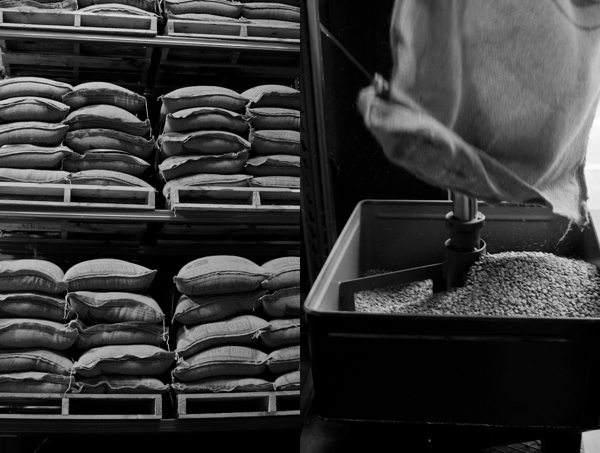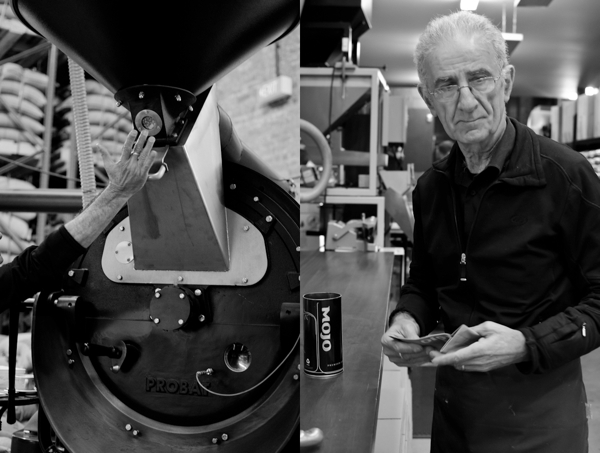 First batch. Pure visual and olfactive joy: Shiny little beans drop out onto the large circular cooler and release an addictive aroma.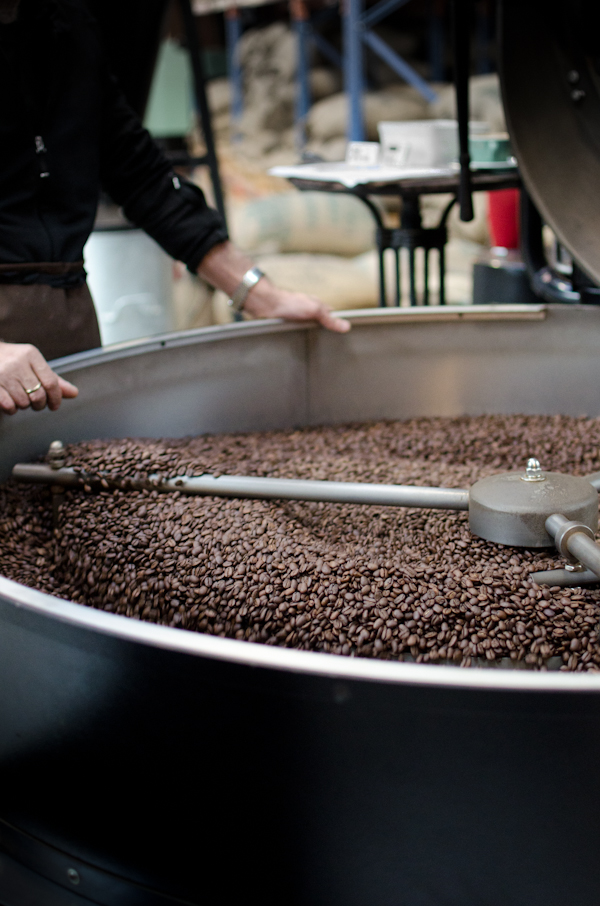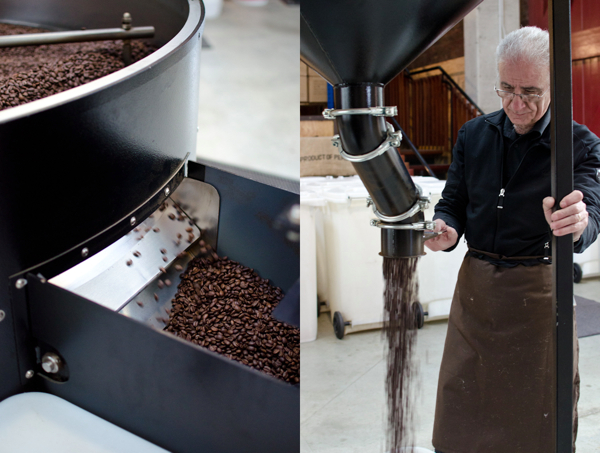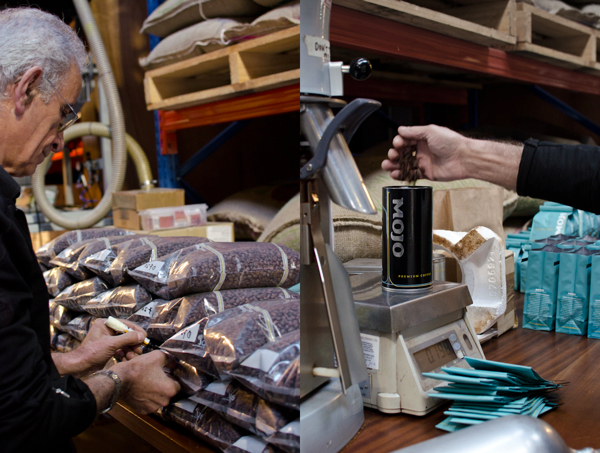 Sorting and Packing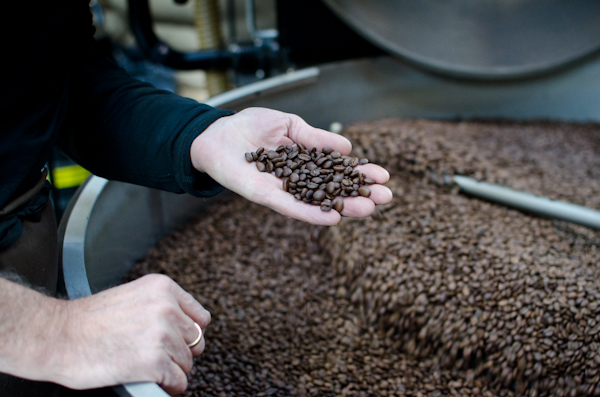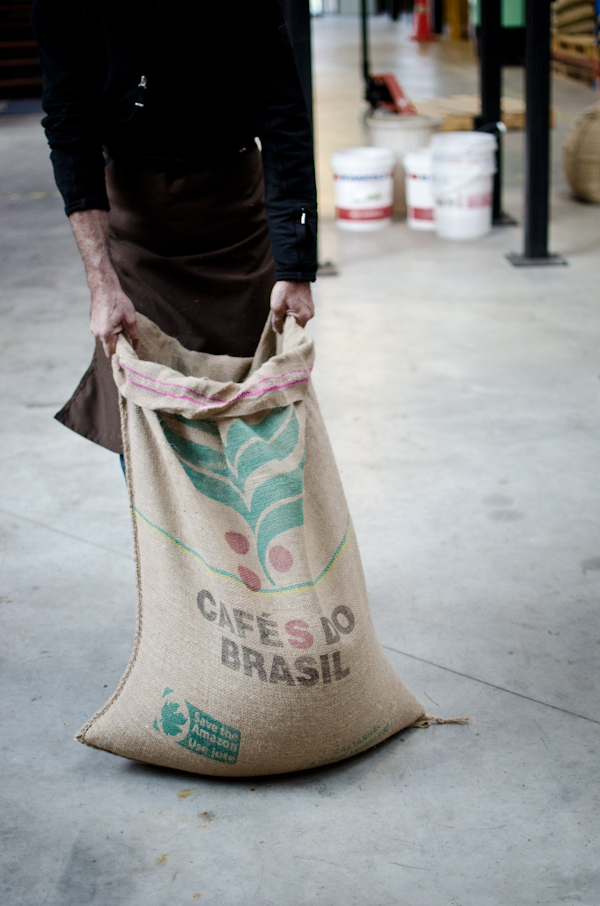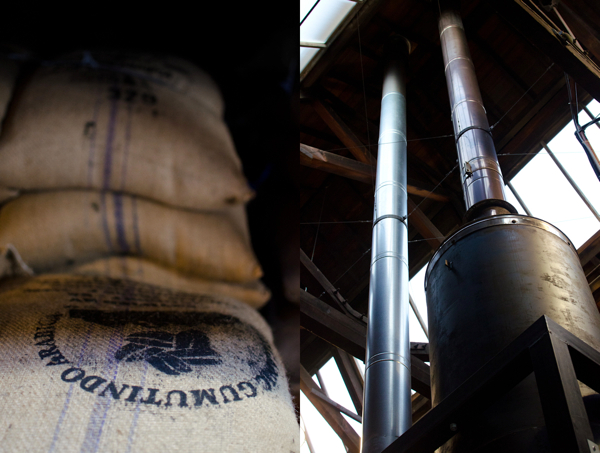 Display on the shelves next to the shop counter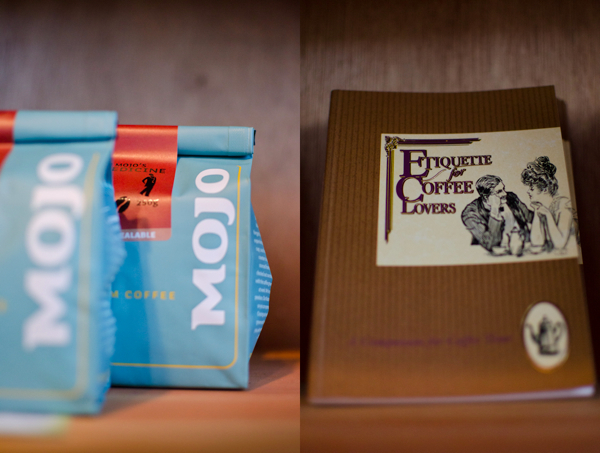 Thank you Lambros, it was a pleasure to meet you and follow the process of coffee roasting.
_ _ _ _ _ _ _ _ _ _ _ _ _ _ _ _ _ _ _ _ _ _ _ _ _ _ _ _ _ _ _
Wellington est fière de ses nombreux cafés et connue pour son bon café.
Pour ce second billet de la série Face & Place , je vous amène sur le front de mer de Wellington, dans une brûlerie à l'intérieur du bâtiment historique Shed 13 pour rencontrer Lambros Gianoutsos.
C'était tôt le matin que je me suis rendue au quartier général de Mojo, à l'intérieur du grand hangar, qui héberge le torréfacteur à café, les stocks, les bureaux administratifs et la boutique, tout sous un seul toit.
Lambros, venait de mettre en marche la machine et attendait qu'elle chauffe avant de procéder à la première fournée. Pendant ce temps, nous avons bavardé et il m'a expliqué le processus de torréfaction, la provenance de leurs produits, comment son fils -créateur de Mojo- voyage de part le monde pour se procurer les meilleurs grains directement auprès des planteurs et comment ensemble ils goûtent et élaborent les mélanges vendus sous la marque. Lambros, originaire de Grèce, appelle la Nouvelle-Zélande et particulièrement Wellington, chez lui depuis 50 ans. Il me raconte que son parcours à toujours été en corrélation avec le café puisqu'il a travaillé dans la restauration depuis son jeune âge. Donc lorsque son fils a lancé l'entreprise, il a appris la torréfaction du café et c'est lui qui, quotidiennement, en est en charge depuis.
Merci Lambros ce fut un plaisir de vous rencontrer et d'avoir pu suivre la torréfaction du café.
---
Comments
Thanks for the great pictures! I'd love to visit such a place. Cheers, Rosa Rosa May (@RosasYummyYums)
That was fun to tour the coffee facility. Wonderful photos of the process. Your series reminds me of the previous state where we lived. Every day, I would have to drive my daughter in early into the city. There is a coffee roaster right in the downtown area. As you would drive into the city the most heavenly aroma of coffee would fill the air. Wonderful if you like the smell of coffee….which I do! Snippets of Thyme
Fabulous photos Vanille. Barbara
Un peu plus et je sens les grains de café splendidement rôtis dans mon bureau… Love it! flomakanai
Love your photos. Wellington has some great places to sit and have a coffee. hotlyspiced
Fantastic post Vanille, really get the feeling of having been there with you bron
Rosa, thank you. Sarah [Snippets of Thyme] even if I start my day with tea, I strongly associate the smell of coffee with breakfast and I enjoy so much the aroma… Barbara, thank you. Bron, that's a very nice compliment. Flo [Makanai], oui, je crois qu'il ne manque plus que l'odeur à ce billet pour qu'il soit complet. Merci ! Vanille
Yum, I can smell these photos :-). Ciao Alessandra Alessandra
Hey! I love your website! If you are interested in ideas, my website is vegan, and vegetarian gourmet food! I am a college student journaling my way through cooking. cyndeehule
il nous faudra un bon café samedi matin pour regarder le match Wales/France. je ne sais pas si tu soutiens l'équipe de France ou si tu es définitivement all blacks désormais. un reportage très intéressant comme d'habitude. marie
[…] Food. Herb Crusted Pork Roast Chinese Tea Eggs Pumpkin Cheesecake Brownies Recipe Crazy Good yet Unbelievably Healthy Pumpkin Pie Ho Chiak: Kaiho Sushi At The Coffee Roastery With Lambros […] Tuesday Grab Bag of Links … | The Pretense of Knowledge
Hotlyspiced, so you've visited Welly then. Cyndeehule, thank you. Alessandra, ;) Marie, oui décalage horaire oblige. Sinon, bien sûr, soutien total au 15 de France ! Vanille
Lovely post Vanille! One day I'll get to Wellington. Hopefully sooner rather than later. shaz
What lovely pictures and a great look into the business. Sylvie @ Gourmande in the Kitchen
Shaz, Sylvie & Bunny Eats Design, thank you ladies ! Happy you enjoy the tour ! Vanille
Beautiful pics! Vertriest
Wow Vanille, beautiful photos. Something about these remind me of classic photos of yesteryear. I guess good photos are just timeless. Bunny Eats Design