Easter Brunch | The Simple Things
April 07, 2014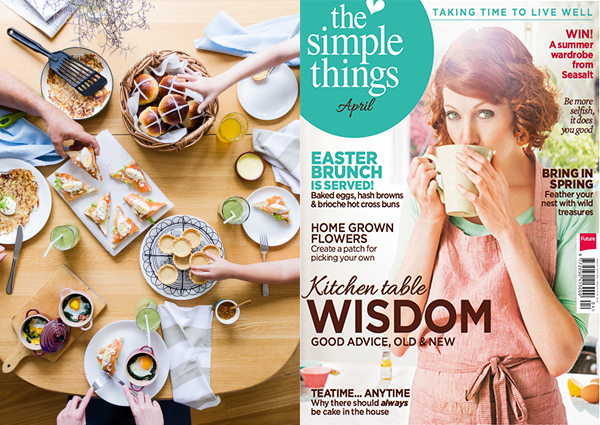 Back in January, I shot an Easter brunch story for The Simple Things magazine. It was a fun shoot with cool people gathered in a beautiful home.
On the menu baked eggs, brioche hot cross buns, hash brown, salmon caesar salad on toast, green smoothie and custard tartlets. All recipes to discover in the latest issue of The Simple Things.
Thank you Andy, Danielle, David, Peter, Talia and Tristan for making this story happen.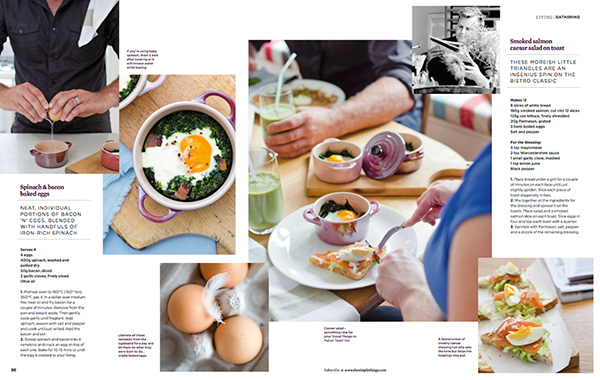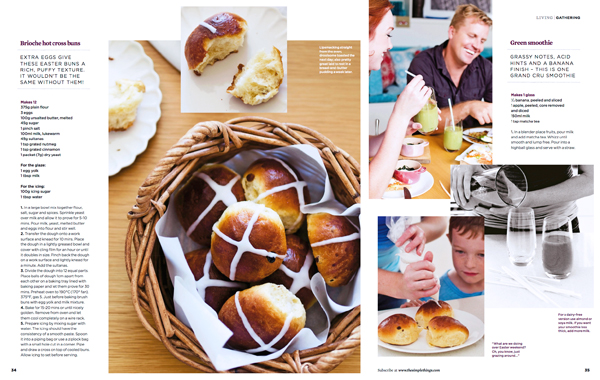 _ _ _ _ _ _ _ _ _ _ _ _ _ _ _ _ _ _ _ _ _ _ _ _ _ _ _ _ _ _ _
En janvier dernier j'ai photographié une histoire pour le magazine The Simple Things, un brunch de Pâques en famille. Bon souvenir de ce photo shoot avec des personnes adorables réunies pour l'occasion dans une jolie maison.
Au menu, oeufs cocotte aux épinards, hot cross bun façon brioche, hash brown (galette de pomme de terre), salade César au saumon sur toast, smoothie au matcha et tartelettes à la crème aux oeufs. Toutes les recettes à découvrir dans la dernière parution de The Simple Things.
Merci à Andy, Danielle, David, Peter, Talia et Tristan pour avoir contribué à la réalisation de cette histoire.
---
Comments
Magnifique, bravo! Bises, Rosa Rosa Mayland
What lovely pictures & delicious looking food - can´t wait easter! Merci! sabine
Wonderful collection of recipes :) Visiting your space for the 1st time and now will be a regular follower! Happy to connect… See you sometime @!!! Shruti
Rosa, merci tout plein ;) Sabine, thank you ! Looking forward to that long week-end too ;) Vanille
Margot, thank you for your supportive words ! Botacook, merci beaucoup ! Vanille
Congratulations on ace-ing this assignment! Margot
Félicitatons, tes photos sont magnifiques, j'aime beaucoup ce que tu fais :) Botacook
Gorgeous! Beautiful styling. milk & marigolds girl