Window With A View
February 25, 2013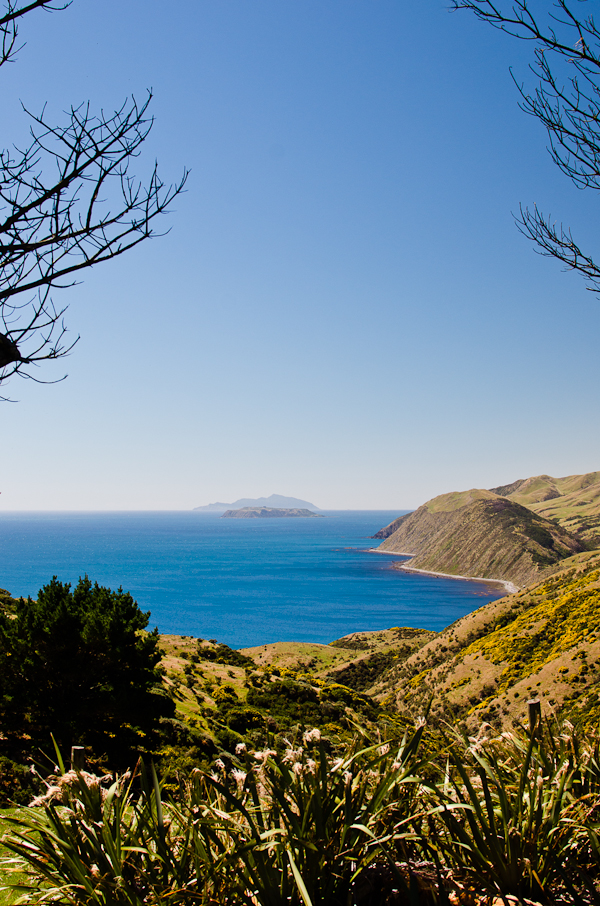 Let's start the week with a glimpse of the view Paprika and I enjoyed this past week-end at West wind recreation area, Makara. In the distance the silhouettes of Mana and Kapiti islands.
Have a great week !
---
Comments
[…] check out At Down Under's Window with a View for a particularly beautiful photo of the scenery near our home of Wellington. Let it cheer you […] Friday's Favourite Five | Time for a Little Something
Beautiful! mycookinghut
Stunning! Have a great week. Cheers, Rosa Rosa Mayland
Now that is one postcard worthy view! Gorgeous! Peter G (@souvlakiman)
Stunning! Captivating. thyme (Sarah)
Ai-je le droit d'être jalouse? Lucky you ! :) Très bonne semaine à vous deux. florence A.
Gorgeous blue water. Beautiful view. Have a lovely week. xx Karin - The F Girl
Wow!! That is simply stunning! I could stare at that for hours!!!! Asha
i could stare at this all day…….stunning ! shruti