Őrség
September 19, 2012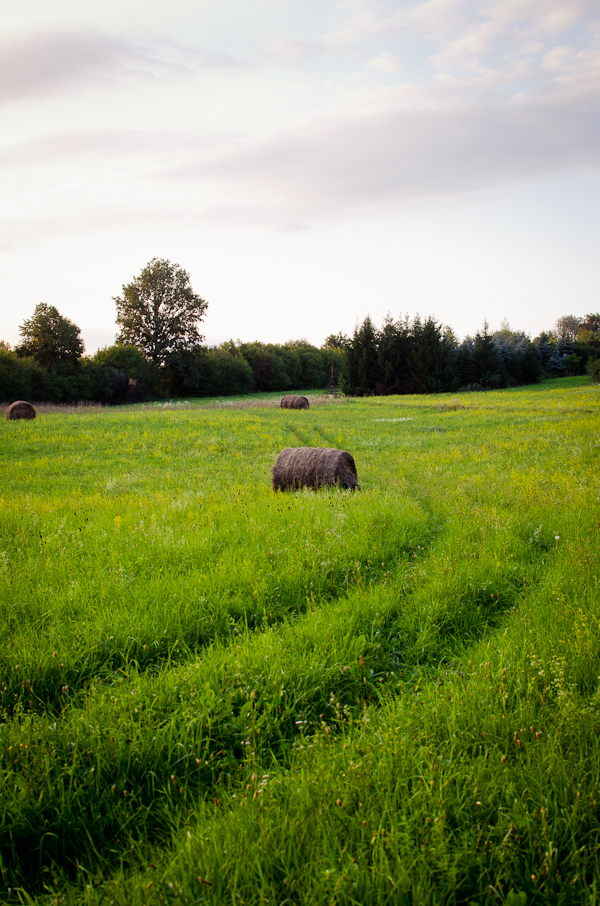 It was a hot day. We packed our stuff in the car and we hit the road, direction Őrség national park, in the western part of Hungary. After three hours drive, we arrived in front of a traditional house that was surrounded by green tall grass. The key to open the entrance door was the size of my hand and it felt like entering a secret place in a fairy tale. Inside, the thick mud walls kept the air cool, the kitchen had an old wood burning stove and the door frames were large and low. It was like stepping back in time. We unpacked and got familiar with this rustic house, our base to discover the region.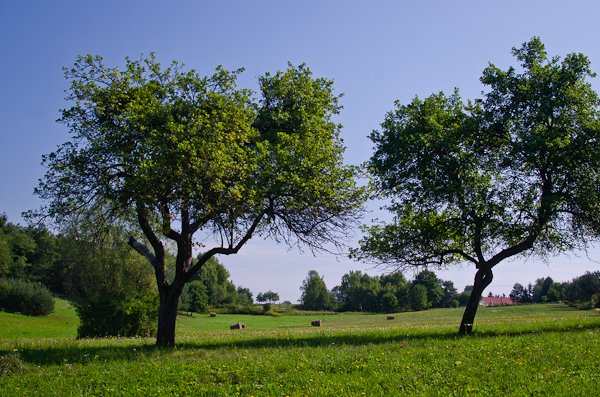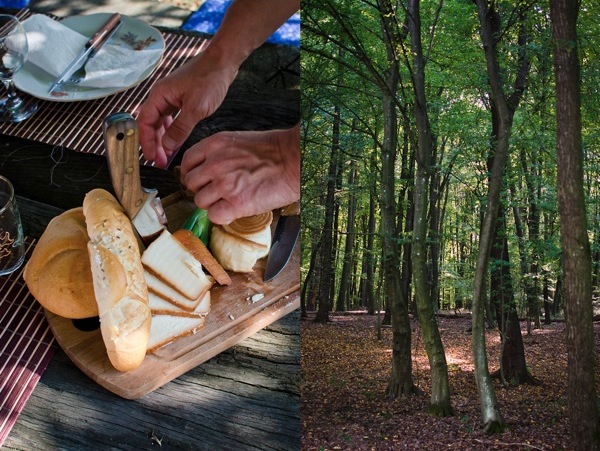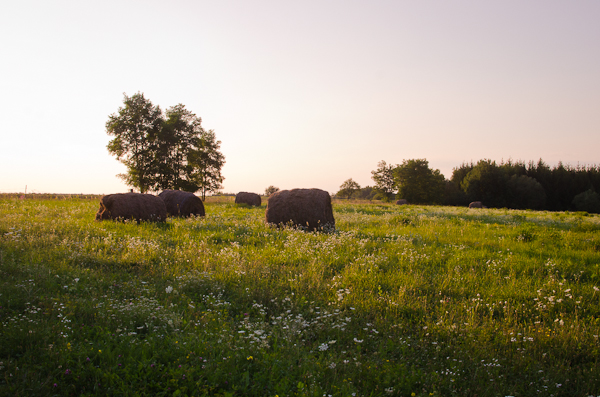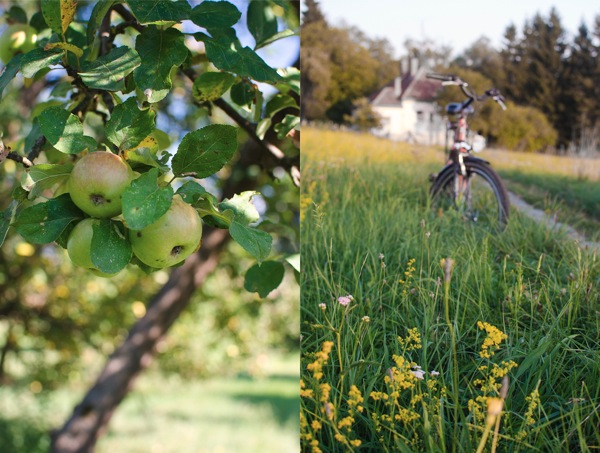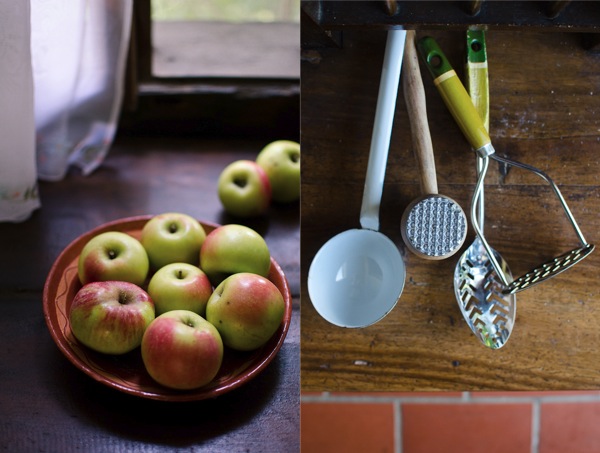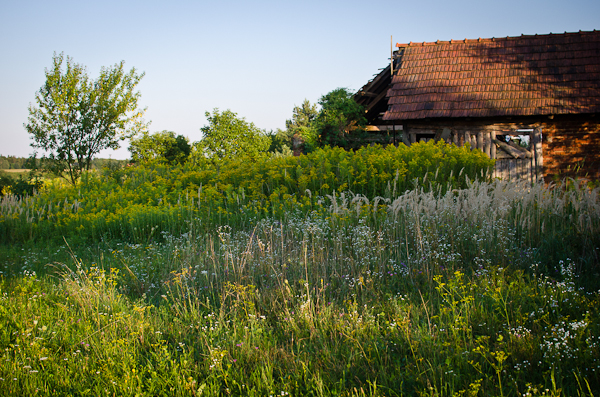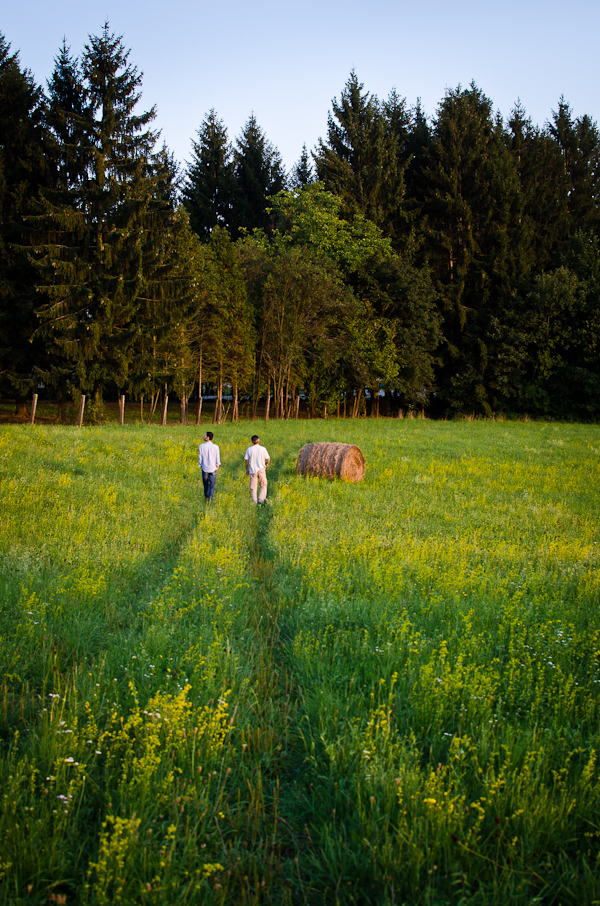 This journey will be remembered as the days we cycled up and down hills on small country roads from one village to another. As the region where apple trees laden with fruits were commonly found in people's garden or by the side of the road. As the place where meadows filled with wild flowers were beautiful, specially at sunset. And as the area where we spotted a herd of szürke marha lazily resting in the shade, a stork going back at dusk to its nest perched on a chimney top and countless of butterflies everywhere...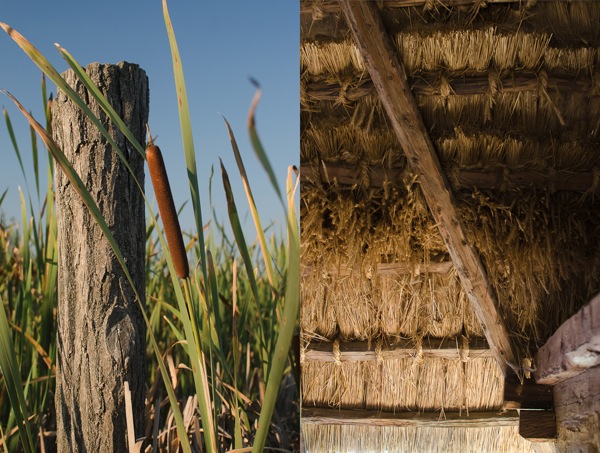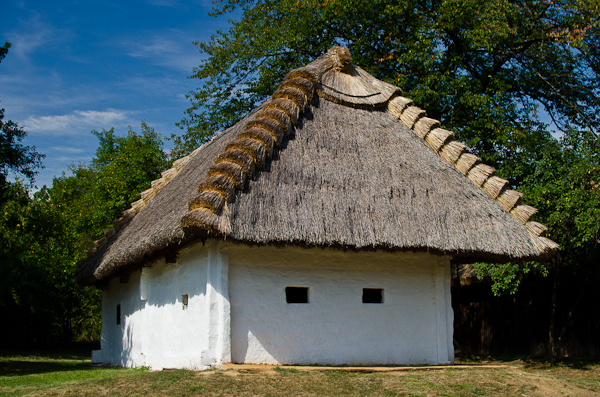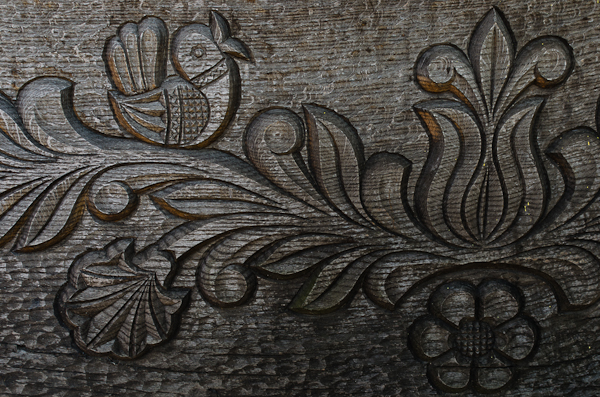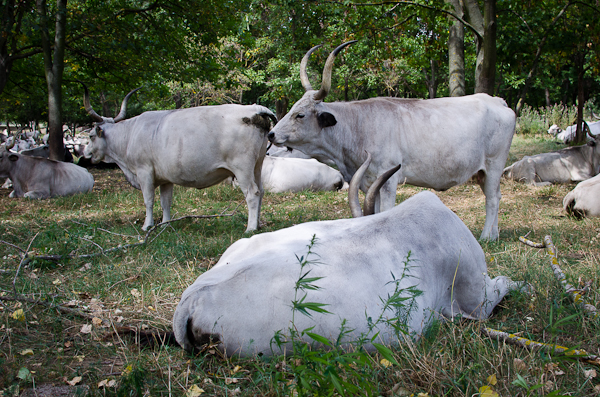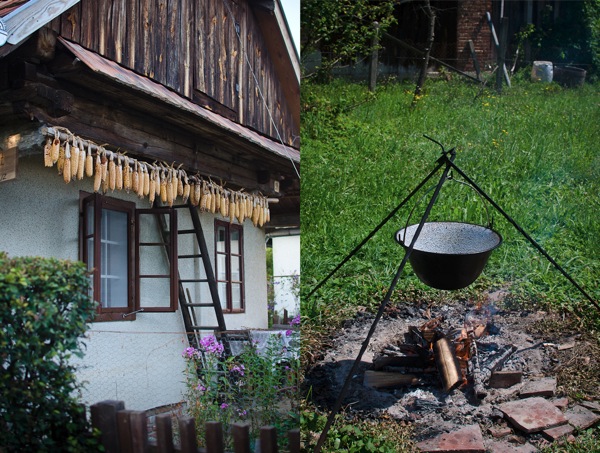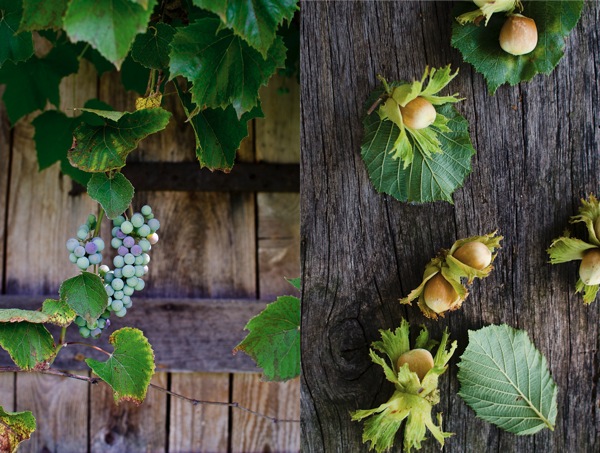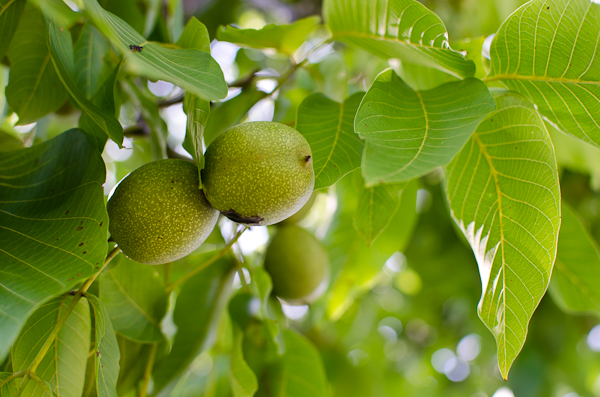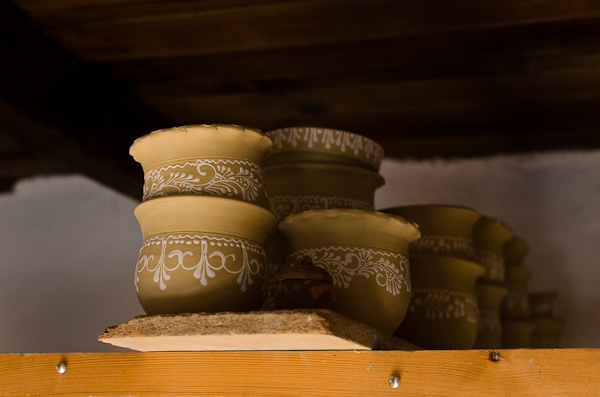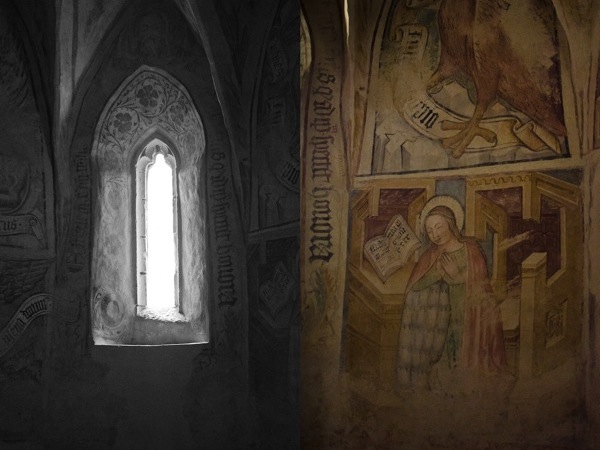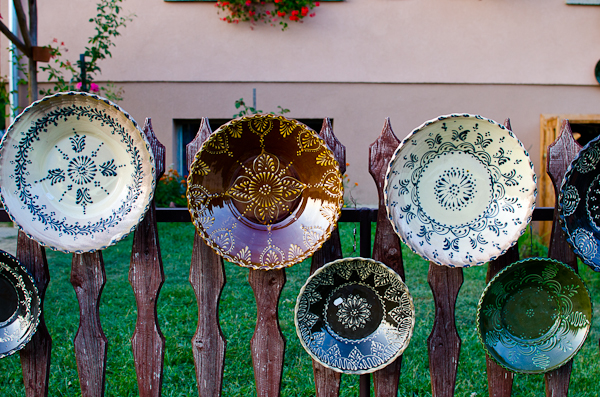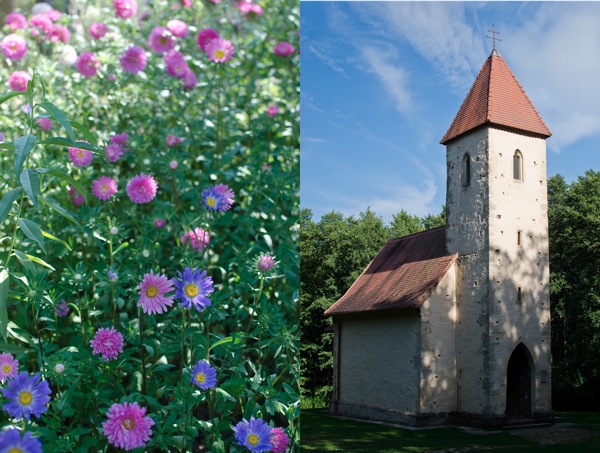 Besides the bucolic landscapes and tranquil atmosphere, the medieval church with its frescoes in Velemér, the ethnographic open-air museum in Szalafő and the traditional pottery added a cultural touch to our discovery of the region.
After spending most of our holidays in cities - Fehérvar, Paris and Budapest- this escape in the country was good. Őrség was a lovely place to end our European journey.
_ _ _ _ _ _ _ _ _ _ _ _ _ _ _ _ _ _ _ _ _ _ _ _ _ _ _ _ _ _ _
C'était un jour chaud. Nous avons mis les affaires dans la voiture et nous avons pris la route, direction Őrség parc national, dans la partie Ouest de la Hongrie. Après trois heures de route, nous sommes arrivés devant une maison traditionnelle entourée d'herbes hautes. La clef pour ouvrir la porte d'entrée avait la taille de ma main et donnait l'impression d'accéder à un endroit secret comme dans un conte. A l'intérieur, les murs épais gardait l'air frais, la cuisine avait une cuisinière à bois et les encadrements de portes étaient larges et bas. C'était comme revenir dans le temps. Nous avons déchargé nos affaires et nous nous sommes familiarisés avec cette maison rustique, notre base pour la découverte de la région.
Ce séjour sera celui dont on se rappellera les virées en vélo, sillonnant d'un village à l'autre sur les routes de campagne. La région où les pommiers chargés de fruits étaient communément trouvés dans les jardins ou au bord des routes. La contrée où les prairies tapissées de fleurs sauvages étaient magnifiques, spécialement sous la lueur du soleil couchant. Et la province où nous avons rencontré un troupeau de szürke marha se reposant à l'ombre, une cigogne revenant à la nuit tombée dans son nid perché en haut d'une cheminée et partout d'innombrables papillons...
En plus des paysages bucoliques et de l'atmosphère tranquille, l'église médiévale de Velemér et ses fresques, le musée éthnographique de Szalafő et la poterie traditionnelle ont ajouté une touche culturelle à notre découverte de la région.
Après avoir séjourné la majeure partie de nos vacances dans des villes - Fehérvar, Paris et Budapest- cette petite escapade en campagne nous a fait du bien. Őrség a agréablement clôturé notre séjour Européen.
---
Comments
Long time since I was in Hungary and I still like it. But I've never been in that part of the country you show here. Thank you for sharing and remind me of endless and hot summers in Hungary. allesistgut
A beautiful spot - love the haybales and the light. Thanks for sharing. Bill Chance
A gorgeous place! What fantastic landscapes. Cheers, Rosa Rosa Mayland
Beautiful photography. I was almost there! lea
Your photos are so fabulous! What a lovely place! Thanks for taking us along. :) Sarah
Looks like a relaxing place to be! Beautiful pictures! tomorrowswisdom
How lovely - the light you have captured in your photographs is of a different quality to NZ, isn't it. So happy to see the hazelnut pictures! Margot
c'est vraiment très beau….cela donne envie d'y faire un petit tour…. Sandrine
Such a beautiful series of photos….lovely! sherijkennedyriverside
Thank you/merci everyone for your kind words ! Vanille
Such a charming countryside visit and your pictures capture it's essence so beautifully. Sylvie Shirazi (@gourmandeinthek)
Superbe ! Je voyage par procuration… Françoise
I've done a beautiful tour by just going through your post. Nice photography El Oso con Botas
Eine sehr schöne Serie. Danke für die Bilder. flowerywallpaper
Beautiful shots… you have a gift! kelihasablog
Guten Tag das sind sehr schöne Fotos von den Landschaften ganz toll beschrieben wunderschön wünsche dir ein erholsames Wochenende und grüsse dich ganz herzlichst Klaus gageier
The colour in your shots is always so rich! Beautiful. Zen and Genki
Such a lovely bike tour. So thankful you spent the time capturing these beautiful photos to share with us. thyme (sarah)