Citrus Season
July 13, 2012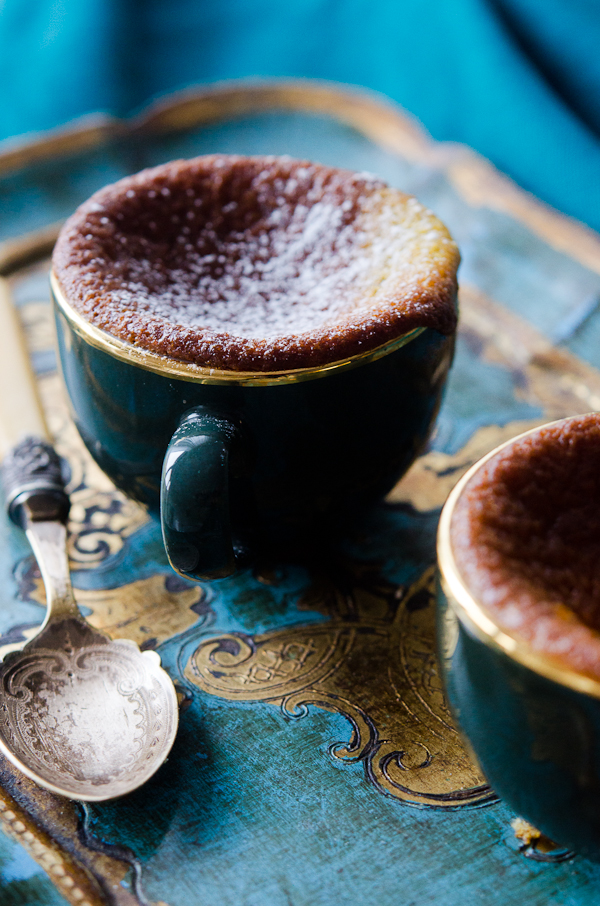 Fruit and vegetable well calibrated and strategically displayed under artificial light at a supermarket do not appeal to me as much as the ones on an open air market. Market where I enjoy going weekly to choose my produce and seeing how it changes depending on the season. And right now it's citrus season !
When we were in the Wairarapa a couple of weeks ago, Margot kindly offered that we picked some lemons from her prolific tree. The fruits cheerfully hanging were so fragrant ! I gladly obliged.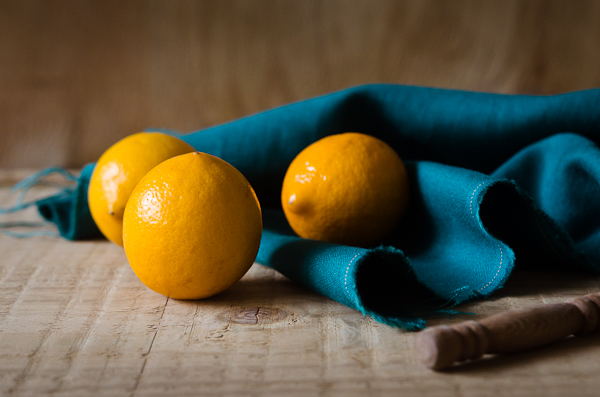 Back home, I made some lemon achard. It will macerate for several weeks while we are away and I hope it'll turn out good. I also kept a couple of lemons and baked this citrus pudding, adapting it slightly, using yogurt instead of milk and reducing the butter and sugar quantities.
Paprika and I liked it. It's a good fix on a chilly winter night and an alternative to the usual crumble I always think of when I want something sweet, warm and comforting...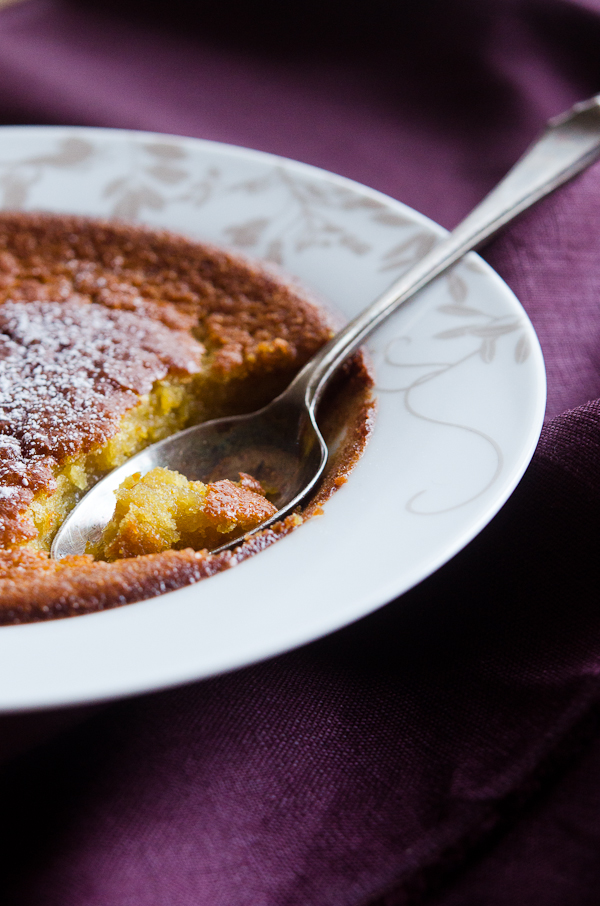 --- ## Comments > *I love lemon pudding and I am a sucker for anything that is citrusy! What a delightful dessert. Cheers, Rosa* > **[Rosa Mayland](http://www.facebook.com/Rosa.J.May)** > *I'm in Australia so it's also freeeeezing where I am and we also citris in season too! So definitely looking forward to trying out this recipe. Thanks for sharing :)* > **[bubblybaker](http://bubblybaker.wordpress.com)** > *Mmmm! Will have to try this. It looks fabulous!* > **[Sarah](http://cheffingit.wordpress.com)** > *Still loving your food & styling. There's something so comforting about citrus during those colder seasons and for me this not only looks the part, I'm sure it tastes fantastic too.* > **[girlinafoodfrenzy](http://girlinafoodfrenzy.wordpress.com)** > *That looks delicious and your photographs just add to that exotic warming feeling.* > **[Domestic Executive (@domesticexec)](http://twitter.com/domesticexec)** > *Your photography is always fantastic - love lemons too! Thanks for sharing.* > **[The Style Dancer](http://thestyledancer.com)** > *Looks delicious! and I agree, open air markets are way better than supermarkets* > **[everythingilluminate](http://arainbowlife.wordpress.com)** > *A delicious dish and of course, the photos are sumptuous (Phillipa)* > **[Kayi and Zara](http://worldonaplatter.wordpress.com)** > *I really like citrus fruit, if it is available in winter there is a reason, and I love to be in reason with the season! :-). Lovely dishes, and what a cute teaspoon! Ciao Alessandra* > **[Alessandra Zecchini (@AleZec)](http://twitter.com/AleZec)** > *whenever someone talks about citrus or I see a photo, my mouth waters in anticipation of its sour-but-slightly-sweet juices. love this pudding!* > **[sarah kim](http://memoriesoftimepast.wordpress.com)** > *Beautiful photos and combinations of the royal purple and shade of blue! Citrus Pudding sounds delightful! Christina* > **[Christina](http://thymeandthymine.wordpress.com)** > *Thank you all !* > **[Vanille](http://atdownunder.wordpress.com)** > *I love citrus pudding. And it is so easy to make too.* > **[Cynthia](http://www.tasteslikehome.org)** > *Gorgeous Vanille - I LOVE the first image with blue and gold tones and that beautiful spoon!* > **[timeforalittlesomething](http://timeforalittlesomething)** > *This looks delicious! I nominated you on my blog for the Versatile Blogger award :) You can read about it on my blog if you so choose. July 24, 2012 9:36 PM* > **[Milk and Honey](http://milk-and.blogspot.com.au/)** > *That first picture is perfection!* > **[Zen and Genki](http://zenandgenki.wordpress.com)**