Expecting the Unusual
August 15, 2011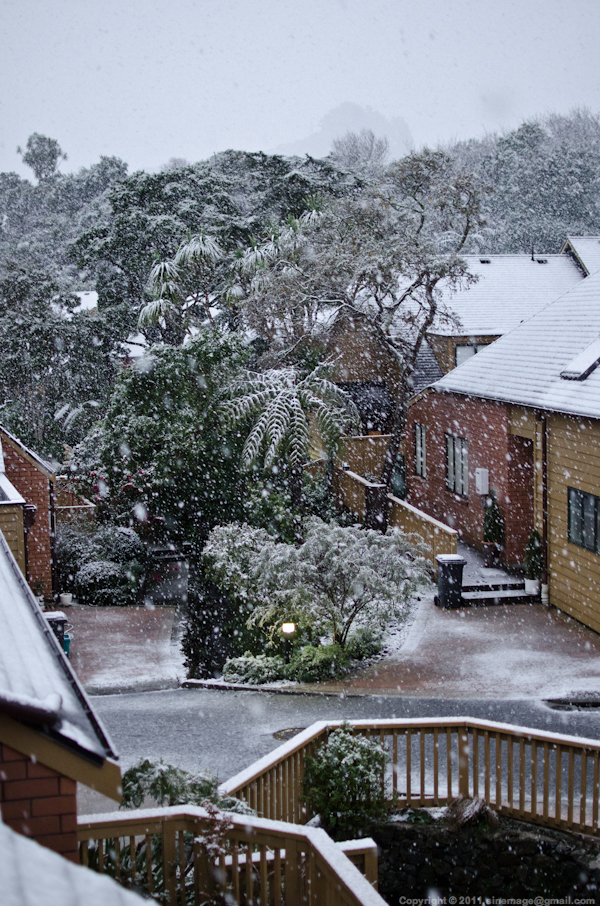 It was the end of the afternoon. On Sunday. It was forecast but the weather all day long did not let it guess. And then finally, it arrived….
The snow. Like you don't have the chance to see it during winter in Wellington…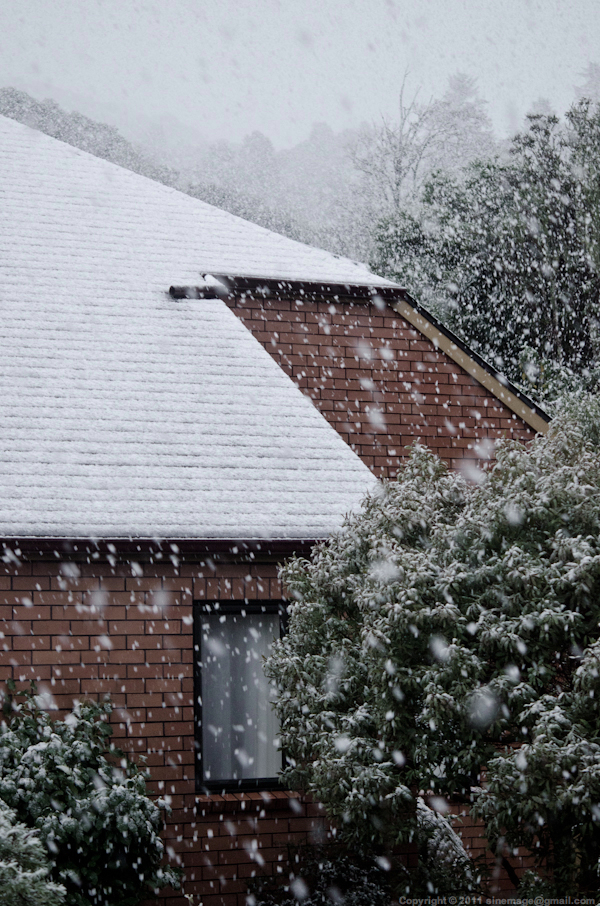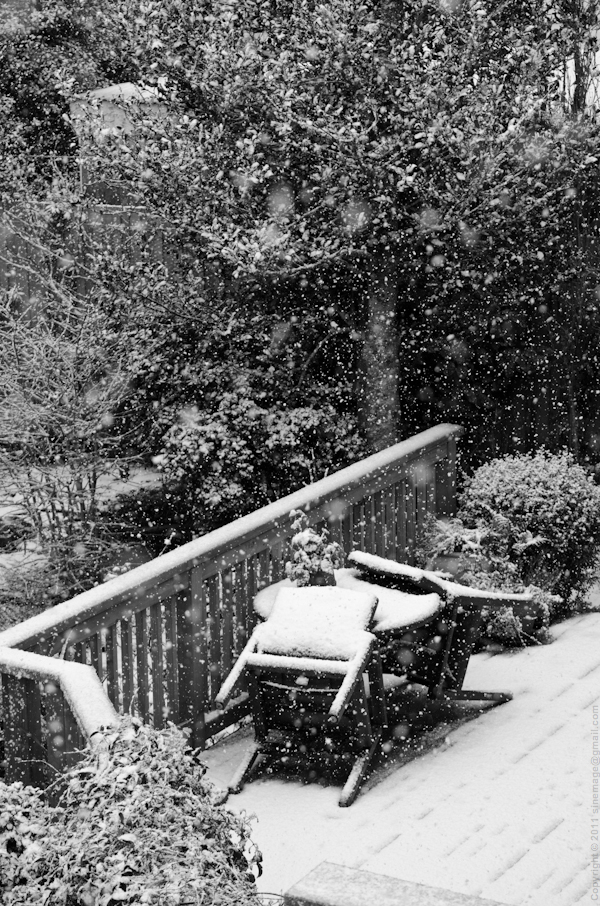 What a change from last week !
---
Comments
No snow here (even if the news say snow in Auckland… a few wet snow flakes in a few places don't translate as snow to me) but it is quite cold too cold in fact! Well, your photos are lovely :-) ciao A. Alessandra
I love surprises of the unexpected kind! And snow! How truly fabulous - enjoy it!! -x Janine
Wow, incredible! Cheers, Rosa Rosa May (@RosasYummyYums)
Such beautiful photographs. Magda
Wow, lucky you! You have seen Wellington covered by snow :) I like your pictures, especially the first one where you see the ferns covered! Hope you are taking a lot of pictures, it won't happen often! Olivier Lorrain
Oh wow! How unexpected! Enjoy the winter! Peter G @ Souvlaki For The Soul
Alessandra, it's freezing here too but at list the white stuff keep us entertained ! Janine, I was like a kind jumping of joy ! Rosa, for Wellington yes that's something ! Magda, thank you. Olivier Lorrain, ahah you should have stay more ;) And I try my best to capture it all ! Peter [Souvlaki For The Soul] :) Vanille
Wow, the sight of snow for me in August threw me for a loop. Now you have me longing for cold winter days, ski slopes and fireplaces! Liren
C'est fou ! Jolies photos, mais moi je n'aime la neige qu'en photo ;) Je retourne profiter de l'été breton (et non, je ne sous-entends pas qu'il pleut. Grand soleil et chaleur :) Mamzelle Gwen (@Mamzellegwen)
*I bet a photo like that doesn't get snapped with your camera every year – what a treat! I'm always amazed at how such delicate things can completely change our view of the world. Enjoy! Cheers, *Heather** heather
Je n'en reviens pas, encore une fois, du décalage de nos saisons entre la France et la Nouvelle-Zélande, cela semble si irréel! Couvrez-vous bien!! flo makanai
Pour nous c'est un paysage que nous avons 5 mois de l'année, mais pas avant le mois d'octobre où nous avons toujours quelques flocons, les vraies neiges arrivent en décembre et se terminent en avril…mais je trouve cela toujours aussi beau ! IsaZ
j'ai oublié de dire que nous vivions au Québec ! IsaZ
Staying in California and mainly the bay area.. i never get to experience snow! I would love to play in that snow .. just beautiful capture! kankana
Wow! It's amazing to see… here in Hungary there is almost 30 degrees :) I love summer but I like winter time as weel, it has a unique athmosphere. A la carte Kulinaria