Quand Vient l'Eté...
January 12, 2011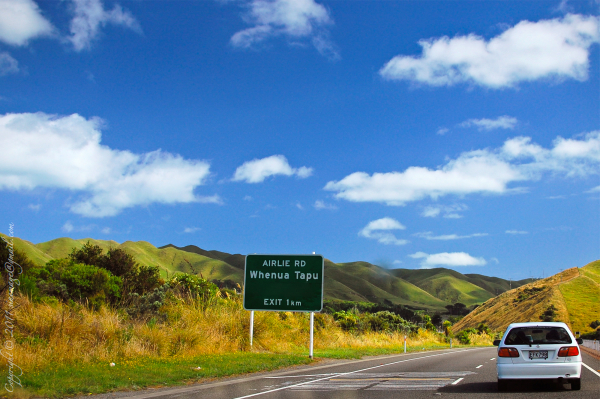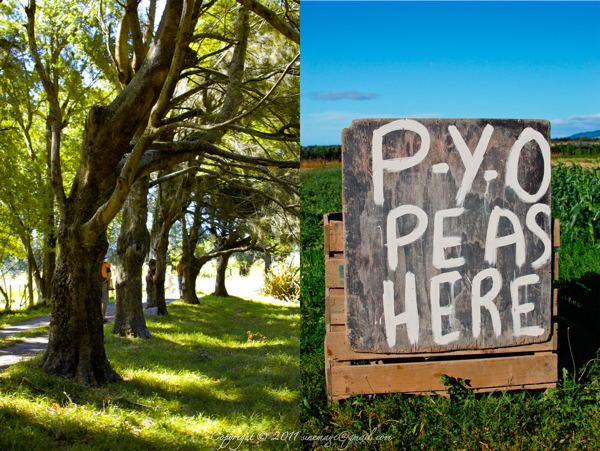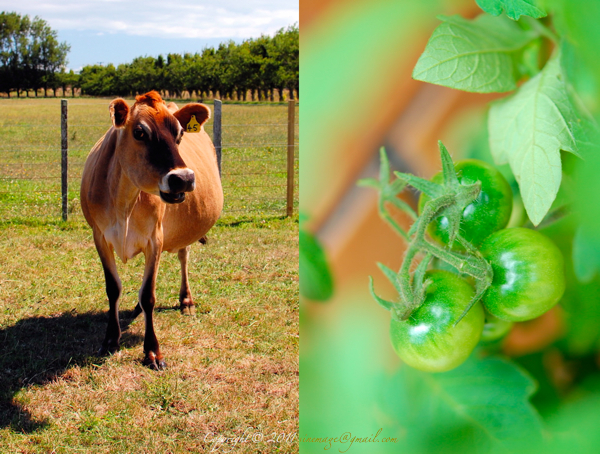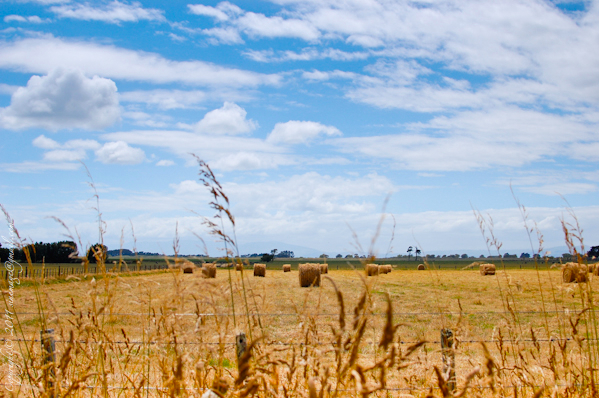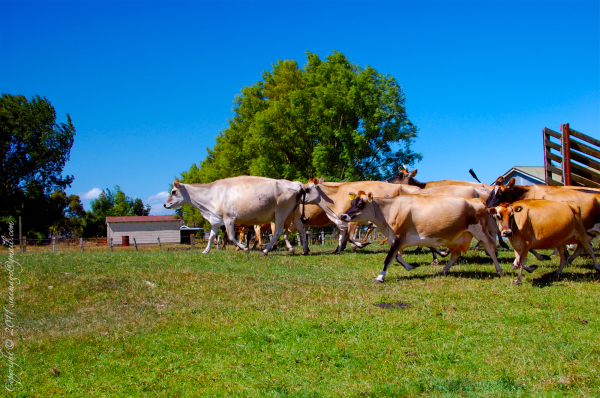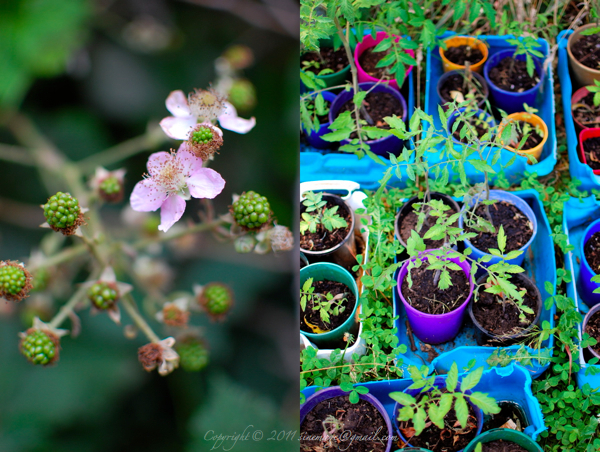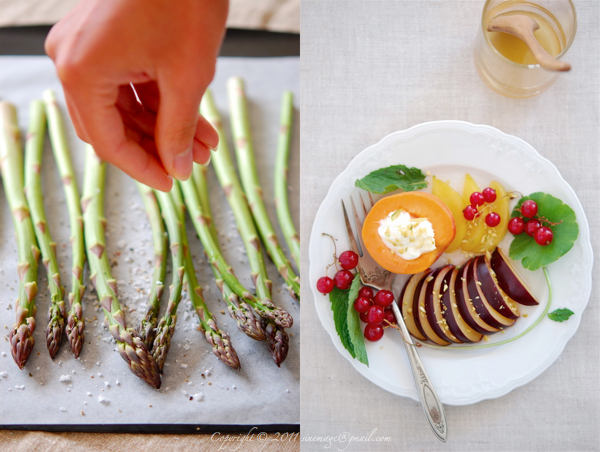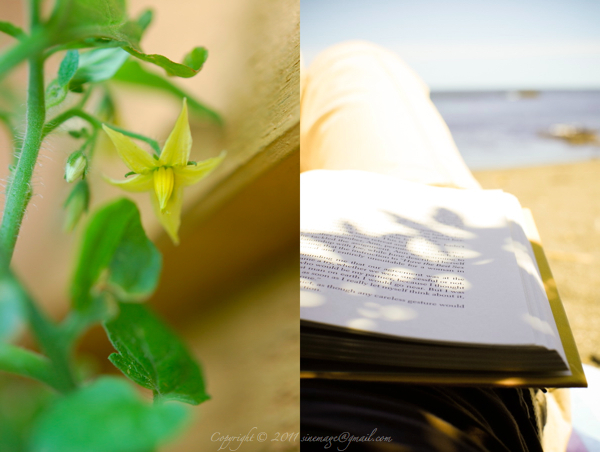 A visual summary of the past few days and a distinctive Summer feel...
Laid back atmosphere. Plenty of light. Bold colours everywhere. Road trip. Visit of an organic farm. Picnic by the sea. Short walks. Tomato plants daily looked after. And a plate often filled with salad of any kind and a profusion of fruits...
Life made simple.
Do I need to say I like Summer...
_ _ _ _ _ _ _ _ _ _ _ _ _ _ _ _ _ _ _ _ _ _ _ _ _ _ _ _ _ _ _
Un condensé visuel de ces derniers jours et un air d'été si charactéristique...
Atmosphère nonchalante. Longues journées. Couleurs vives partout. Voyage sur les routes. Visite d'une ferme biologique. Pique-nique en bord de mer. Petites marches. Des plants de tomate surveillés quotidiennement. Et une assiette fréquemment remplie de salade de toute sorte et une profusion de fruits...
La vie simple.
Ai-je besoin de dire que j'aime l'été...
---
Comments
Alors qu'ici nous sommes au cœur de l'hiver (quoique ces derniers jours ont été doux), ces images font un bien fou :) Vivement l'été ! Gwen
Jersey cow indeed. The very cows that give us fresh milk every week in fact. Your analogy with woman makes me smile… Stay cosy and warm. Vanille
Je t'envoie un peu de douceur par delà les océans ;) Vanille
Wahou, quels paysages splendides! La première photo est renversante de beauté. Bises, Rosa Rosa
"J'aime l'été" – everything looks and sounds better in French. [Sigh.] Are those Jerseys in your photos above? Such a beautiful breed with those big, doe eyes and silky beige-grey coats. If Jersey cows were real women, I'd imagine them in pearls. Well, even in southeast Texas the winds have shifted and given us a few days of 40 temps and dampness. Your bright, summery photos have me longing for the same. Enjoy the heat and ripe fruits for us! Cheers, *Heather** heather
Cela fait un bien fou de voir ces belles photos ensoleillée… ici le soleil est revenu mais le manteau est encore indispensable! Profites-en bien… Dominique (De vous à moi…)
Wonderful photos!!! How I wish summer!!! Mglòria from Gourmenderies Mglòria
Oh la la, magnifique!!! Tu me fais rêver, j'ai envie de rester les yeux sur tes images toute la journée car ici, gris, gris, pluie. Mais le moral est (de nouveau) bon, alors on supporte! Une grosse bise toute mouillée d'Ile de France ;) Enjoy all the gifts each Summer offers all of us !! Flo Makanai
(My comment disappeared as it seems, while I was writing it. My apologies if I turn out to send it twice) Beautiful. The colours almost seem to drip from my screen. Thanks for sharing some warmth and sun with us. I sit on the couch with a blanket wrapped around my shoulders, but for a moment there I felt like I could run outside in my flipflops and bathe in the sun :-) Karin van D.
</br> Rosa, comme quoi les photos prises en route réservent parfois de bonne surprise, même si j'aurais préféré ne pas avoir l'impact sur le parebrise faire cette tache au milieu de la photo… </br> Dominique, oui je fais le plein parce que toute bonne chose a une fin, n'est-ce pas… </br> Mglòria, thank you ! </br> Flo, l'essentiel en effet est que le moral soit bon ! On garde la patate ! </br> Karin, no worries. I'm happy you enjoy it ! </br> Asha, yep time for you to build snow man and for us to build sand castle ;) </br> Line, merci ! Vanille
Ah! such bliss!! and here I am snowed under. couldn't be more in contrast :D Love the fruit plate! [email protected]
toutes ces images me font souffrir, elles sont craquantes!!!! Line
You've captured the beauty of the season so well! It looks lovely. Kaitlin
Beautiful pictures and colours :) Blandine
Warm, down to earth.. makes me want to shed my coats and run into the fields and pick flowers and fruits. Soma
Kaitlin, thank you ! Blandine, merci ;) Janine, thank you. Those were the very last asparagus of the season actually… Kaho, j'ai grandi sur une île où c'est l'été aussi toute l'année. So even if I've learnt to appreciate the charm of each season, I'm a Summer girl for ever ! Shaz, the tomato plants are our babies. Still waiting they turn red…patience ! And come over here to see yourself vibrant NZ colours anytime ;) Vanille
I'm with you - summer is bEauTiFul as are your photos! Love the asparagus and fruit plate coupling. It look's so light and delicious :) Janine
J'aime l'été aussi! J'habite au pays où c'est l'été toute l'année. Your photos are gorgeous. It was breathtaking as you put in your tag. Love the vivid colors you captured. I also like your angle!! Thank you for putting your words in both English and French. Your French sounds so poetic and I love it! Kaho Kaho
Your kind of simple is so stunning Vanille. I love your tomato plants. How do you get such vibrant colours? I might have to move to NZ :) shaz
What gorgeous collection of pictures. How I miss summer, only a 6 more months to go where I am! I love that picture of the asparagus and the plate of fruit next to it. Nature really is at it's peak in the last spring and early summer months isn't it? Sylvie @ Gourmande in the Kitchen
oh my look at the colours - so vibrant! I do so love New Zealand and can't wait to come back to visit… jas
Makes me miss New Zealand.lovely photos Vanille. barbara
Oh my! So beautiful. Adorable. We have like 10 degrees below Celsius and a lot and lot of snow. Emm.. Summer, when you come back? Pleaso come back…. Soon :) Egle
The light in these pictures is fantastic. Your love of summer shines through. Sally
je suis née en été une nuit de canicule… alors tout ça c'est moi on échange les 10 °C parisiens contre tes 30 °C néo zélandais (ou plus) ? marie
Lovely images. We are very lucky with this summer in NZ. ciao A. Alessandra
des photos toujours aussi magnifiques merci pour ce beau voyage bises Delphine delphcotecuisine
Great clicks…I love the whole vibe here! Peter G @ Souvlaki For The Soul
Beautiful colours and photos! mycookinghut
Sylvie, thank you. I would even extend the period until Fall really… ;) Jas, thank you. Let me know when you'll come around then ;) Barbara, I wish your Summer would not has been spoiled by the flood. Sally, thank you. Marie, je ne suis pas sûre que le deal soit à mon avantage… Egle, -10°C… that's insanely freezing ! Alessandra, thank you. I could see you enjoy fully this summer too ;) Delphcotecuisine, merci. Je te fais un petit mail très très bientôt. Peter, thank you ! Leemei, thanks ! Vanille
I love your blog–I stumbled upon it and am in love. What beautiful photographs! This post makes me pine for summertime… hungry dog
Bonjour Vanille, J'habite à Wellington, je viens de découvrir ton blog, et je voulais te féliciter. Il est simple, élégant, et les visuels sont magnifiques. Voilà, tu as une nouvelle fan! Julie Julie
You did!! That must have been fun! I imagine my girls will be summer girls, too. :) You have so many fans of your blog! Super! Kaho
Hungry dog, thank you and welcome ! Julie, merci ;) Vanille
Everything is so beautiful and vibrant! And here I am, in the Northern Hemisphere, in the dead of winter. Thanks for the escape!! nicole