On the Ridge
September 08, 2009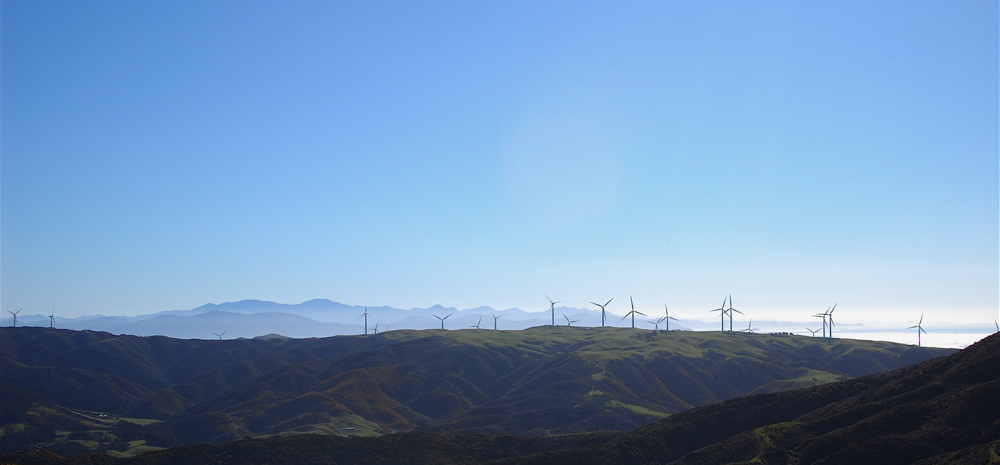 After a walk on a steep path under a green canopy, we reach the skyline walkway. We leave behind us the lush of the bush for green pastures and the scent of gorse flowers.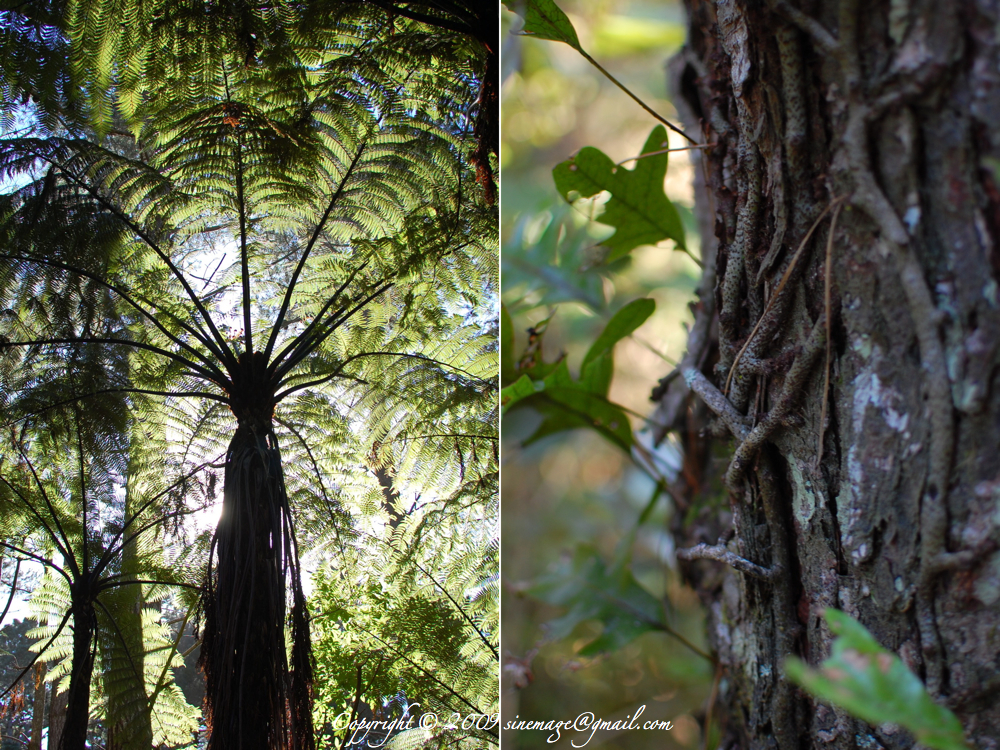 The path was already known to Māori as Te Wharangi [broad open space] and used as a communication route.
The walk is easy and on a clear blue day like last Saturday, you can enjoy a nice panorama: On the East side, Wellington and the ultramarine water of its harbour; on the West side the Tasman sea and the outline of the Marlborough sounds; and in the South direction Kaikoura ranges.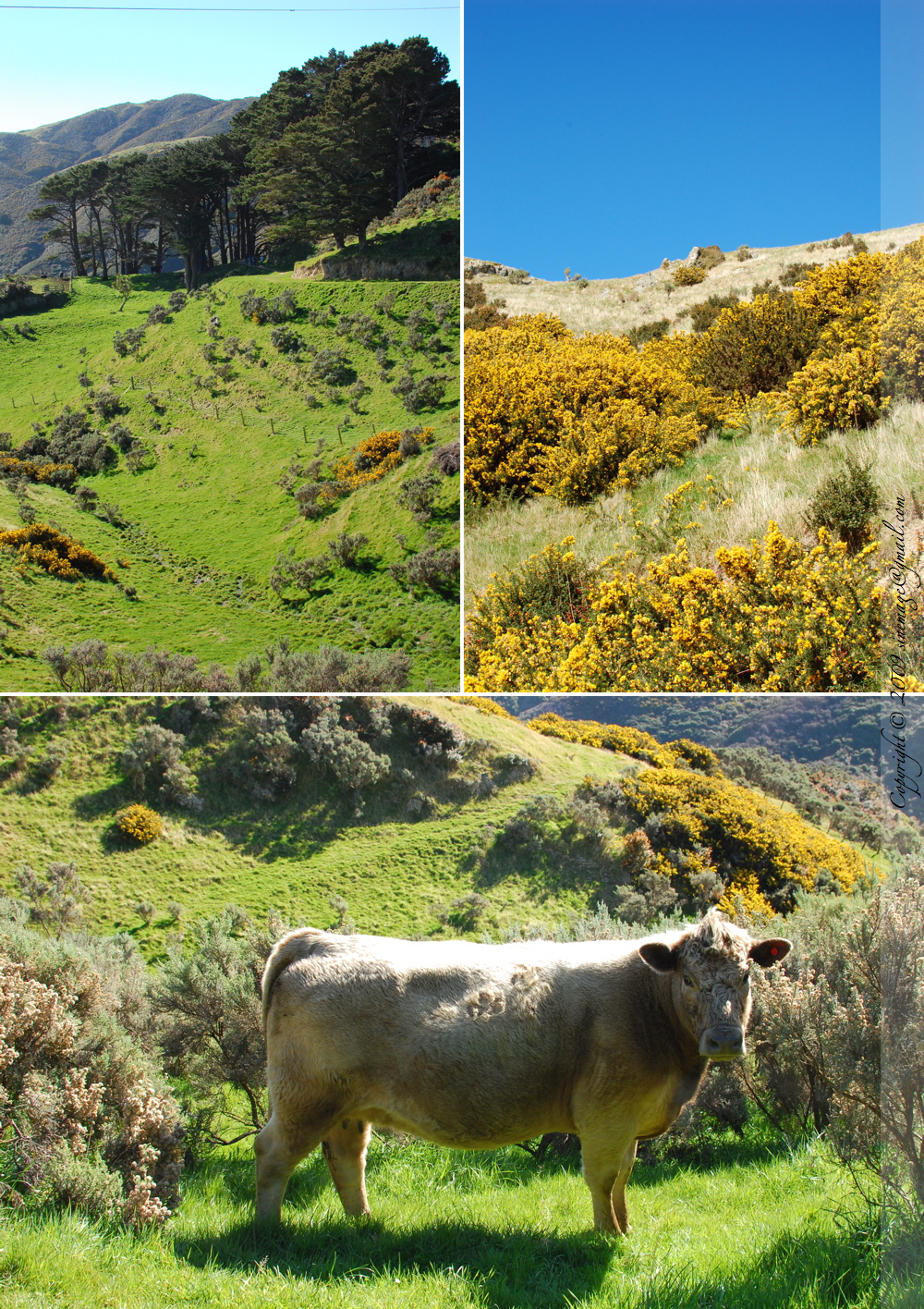 Very pleasant walk and now that I know gorse flowers are edible, I'm looking forward to going back there to pick up some...
_ _ _ _ _ _ _ _ _ _ _ _ _ _ _ _ _ _ _ _ _ _ _ _ _ _ _ _ _ _ _
Après une marche escarpée sous un feuillage dense, nous atteignons le skyline walkway.
Nous laissons derrière nous la luxuriance du bush pour de verts pâturages et le parfum des fleurs d'ajonc.
Le tracé était déjà connu des Māori sous le nom de Te Wharangi [grand espace ouvert] et utilisé comme axe de communication.
La marche est facile et les jours de beau temps comme samedi dernier, on peut profiter d'un exceptionnel panorama: à l'Est, Wellington et l'eau outremer de sa baie; à l'Ouest, la mer de Tasman et la silhouette des Marlborough sounds; et en direction du Sud les Kaikoura ranges.
Balade bien sympathique et à présent que je sais que les fleurs d'ajonc sont comestibles, je ne râterai pas une occasion d'y retourner pour en collecter...
---
Comments
Gorgeous shots and landscapes! Cheers, Rosa Rosa
Merci pour la balade… Dominique (de vous à moi…)
*Incredible. Did that cow just let you walk up to her and take her photo?! Cheers, *Heather** heather
Rosa thank you. Dominique, merci. Heather, there was an other group of cows few meters away, but I didn't dare to approach them as they didn't look so "gentle" as this one… Vanille
ca rappelle un peu la Plaine des Cafres ou Mafate, non? ah… l'odeur du genet sur les hauts plateaux… ca me rappelle plein de souvenir Sylvie, Rappahannock Cook & Kitchen Gardener
Such beautiful breathtaking landscapes. I didn't know gorse flowers were edible - what do they taste like? I'm very interested in edible flowers at the moment. Cheers Shaz shaz
Sylvie, c'est vrai que la végétation peut parfois donner des petits airs de ressemblance… Shaz, thank you. I did not try them yet, but their nice scent let me suppose the taste must be good… Vanille