Strolling Around...
June 18, 2009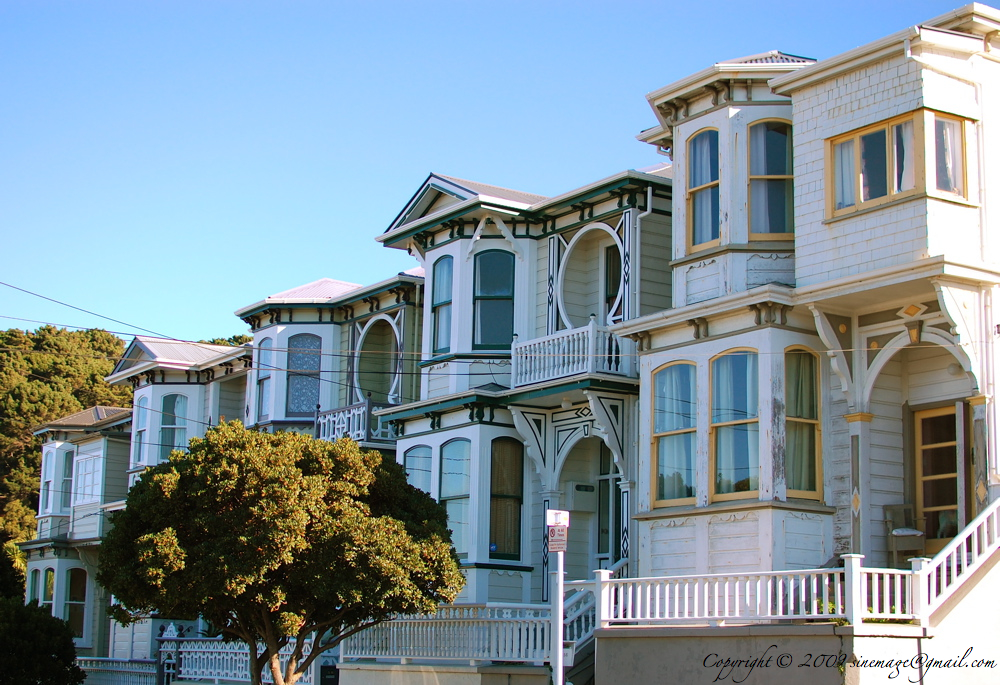 Last Monday after many days in a row of rain or hail, the weather was exceptionally dry. Big blue sky. No wind. Perfect day for a walk. So I pulled on a pair of sneakers and grabbed my camera.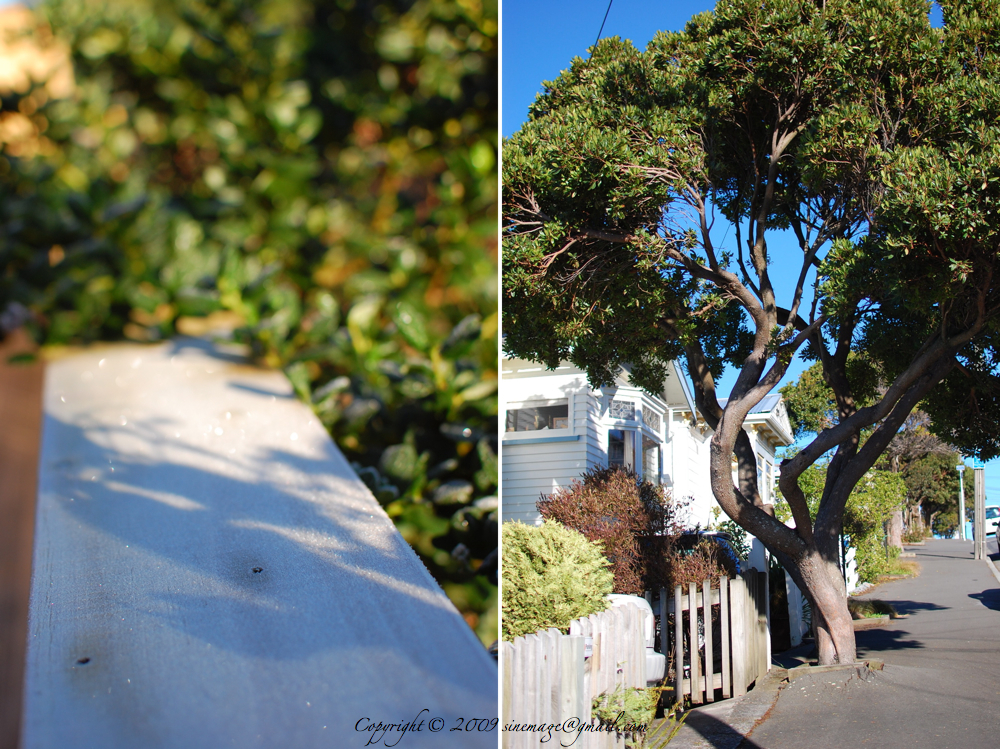 That morning the air was crisp and the white layer on the hand rail of the deck was slowly melting under the sunbeam. I strolled in Mt Cook, a southern suburb of Wellington, easily accessible by foot from the CBD. On my way I was intrigued by a weird rusty tool measuring in gallons and numbering anti-clockwise… and liked these Victorian houses, from the beginning of the 20th century by builder Harry Crump. I was particularly attracted by the unusual arch on the upper floor…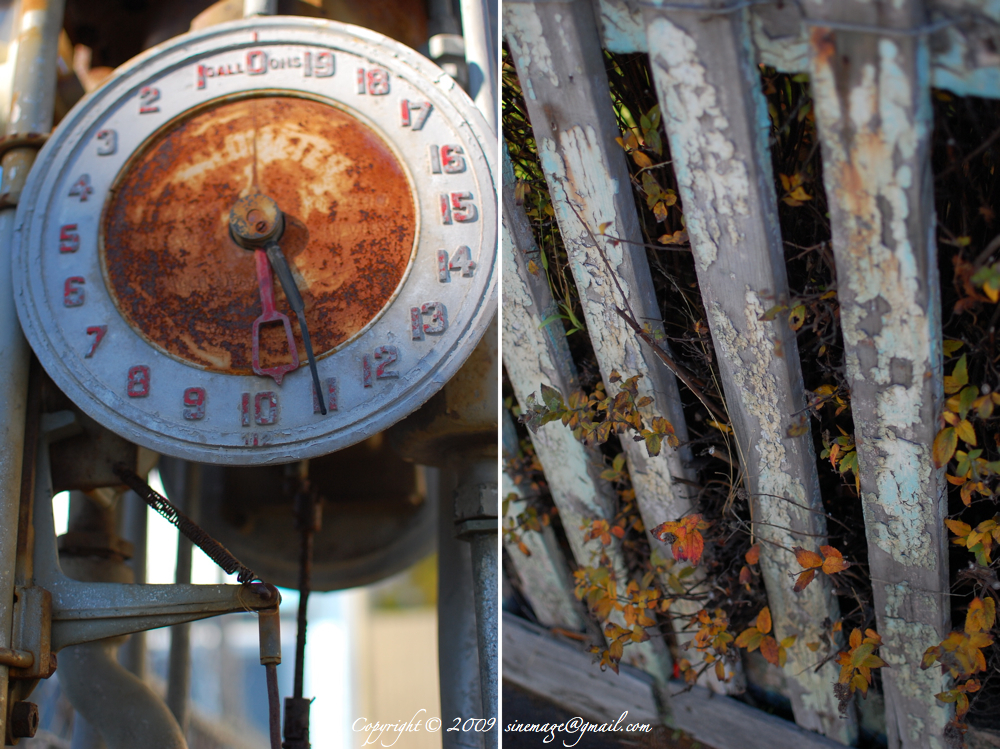 It's a long time I didn't wander this way, randomly with the pleasure to maybe stumble upon a quirky detail or a bit of architecture. So I promised to myself to do it more often.
Source: Te Ara Encyclopedia of New Zealand
______________________________________________
Lundi dernier après plusieurs jours consécutifs de pluie et de grêle, le temps a été exceptionellement sec. Grand ciel bleu. Pas de vent. Une journée idéale pour une marche. J'ai donc enfilé une paire de baskets et j'ai attrapé mon appareil photo. Ce matin là, l'air était vif et la pellicule blanche sur le garde-corps de la terrasse était doucement en train de fondre sous les rayons du soleil. Je me suis baladée du côté de Mt Cook, une banlieue sud de Wellington, facilement accessible à pied depuis le centre. Sur mon chemin j'ai été intriguée par cet appareil tout rouillé mesurant en gallons et numéroté dans le sens inverse des aiguilles d'une montre… et j'ai aimé ces maisons de style Victorien, du début du 20ème siècle, construites par Harry Crump. J'ai été particulièrement attiré par l'inhabituel cintre au premier étage… Cela faisait longtemps que je ne m'étais pas balader comme ça, de façon aléatoire avec le plaisir éventuel de tomber sur un détail imprévu ou un peu d'architecture. Je me suis donc promise de le faire plus souvent.
---
Comments
What great shots! That place looks beautiful! Cheers, Rosa Rosa
J'aime beaucoup les balades les jours magnifiques d'automne ou d'hiver, avec le froid mordant et le grand soleil qui réchauffe. Avec l'océan en plus, et ces magnifiques maisons, quel régal ce genre de balade! Botacook
Merci pour la promenade. J'ai eu l'impression de la faire avec toi… Dominique (de vous à moi…)
It is amazing the things you see when you slow on and wander doesn't it? Whenever I am stuck in traffic on routes I take daily to and from work, I am amazed at the places I totally miss as I whiz by daily. Cynthia
Rosa, thank you. Botacook, oui c'est vrai, les balades hivernales ont quelque chose de revigorant. Dominique, merci. Cynthia, you are so right. Eyes get used so quickly…We just see but don't look really. Vanille
les photos sont magnifiques, merci!!! missbebop