Happy Easter !
April 10, 2009
For most of you Easter is associated to Spring.
Down here, Fall softly settled while it's time to celebrate Easter.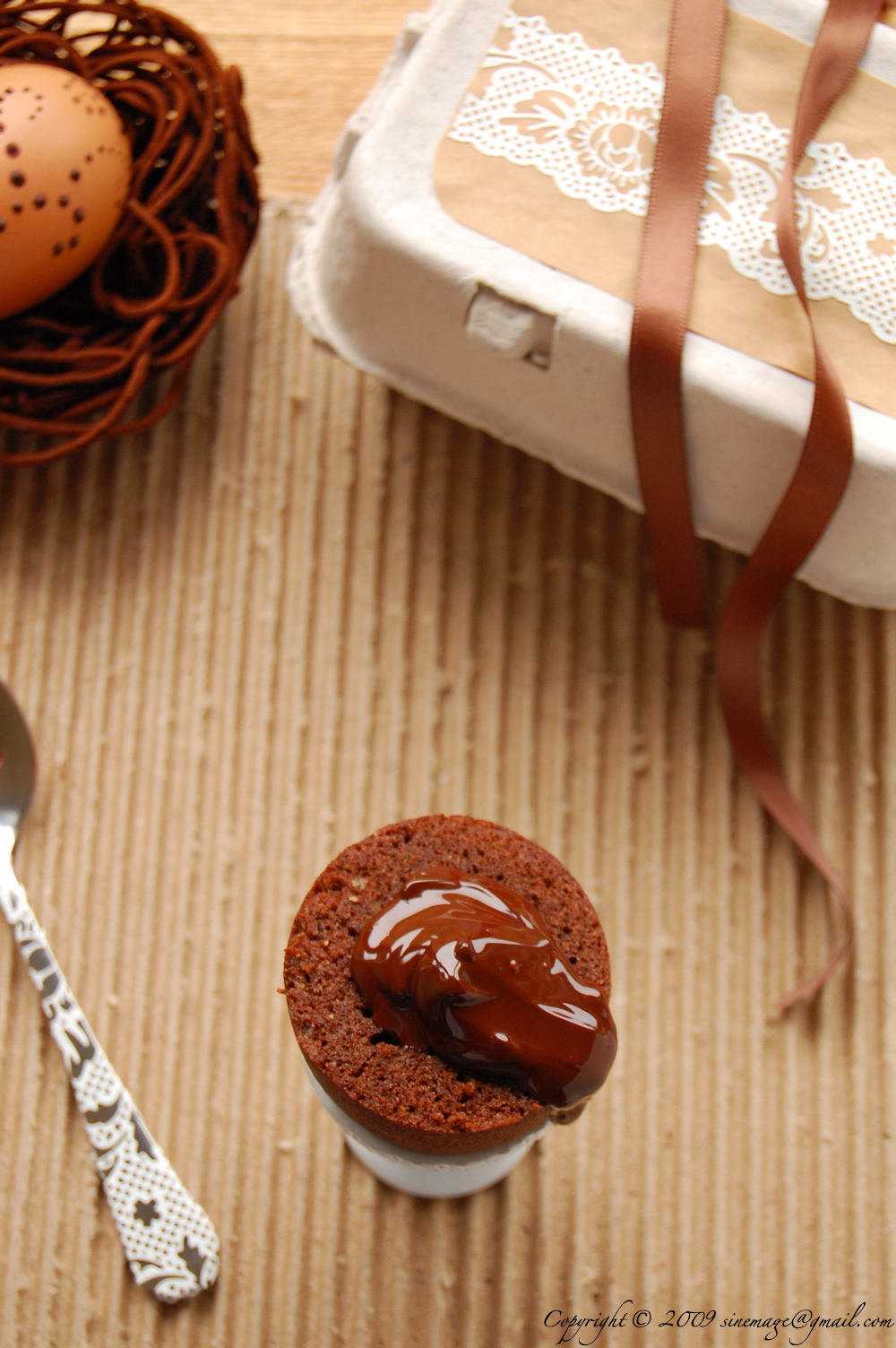 Chocolate in any form is the sweetest comfort treat.
Rather than a recipe I wanted to play around the chocolate theme. I made nests from pasta coated with cocoa, decorated eggs with chocolate dots, converted an egg box with pretty lace and ribbon and made these little chocolate cakes shaped like boiled eggs... I'm all set for Easter !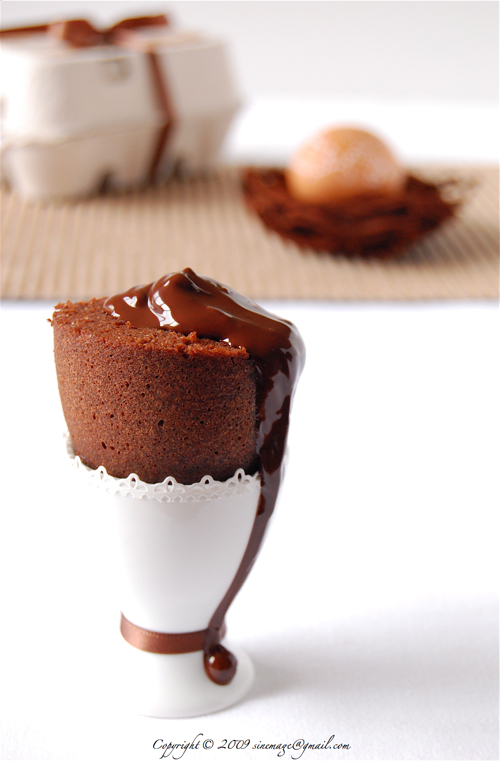 I wish you all an excellent week-end, have fun and eat well !
______________________________________________
Pour la plupart d'entre vous Pâques est associé au printemps.
Ici, l'automne s'installe doucement quand vient le moment de célébrer Pâques.
Le chocolat sous toutes ses formes est alors la douceur la plus réconfortante.
Plutôt qu'une recette j'ai voulu jouer autour du thème du chocolat. J'ai fabriqué des nids avec des pâtes enrobées de poudre de cacao, décoré les oeufs de points chocolatés, transformé une boite d'oeufs avec un joli ruban et de la dentelle et cuit des petits gateaux au chocolat en forme d'oeuf à la coque... Suis fin prête pour Pâques !
Je vous souhaite à tous un excellent week-end, amusez-vous et festoyez bien !
---
Comments
Happy Easter to you too! What great shots! I love chocolate… Cheers, Rosa Rosa
So pretty!!! Happy Easter Vanille xxx bron
*Delightful! Happy Easter to you as well. Cheers, *Heather** heather
Très bonnes fêtes de pâques à toi aussi. Ce chocolat me fait terriblement envie: j'ai envie de rattraper avec le doigt ce chocolat coulant… gourmande! Dominique
Happy Easter Vanille! Cute cakes! Nicisme
Ces oeufs sont superbement appétissants! (j'ai faim) Je te souhaite d'excellentes fêtes de Pâques, remplies de bonnes choses :) Botacook
Happy Easter to you too! Cynthia
Oh wow amazing photography. What kind of lenses do you use? Jackie @ PhamFatale.com
I love how you decorated the egg box! Claire