Cartooning For Peace
November 13, 2008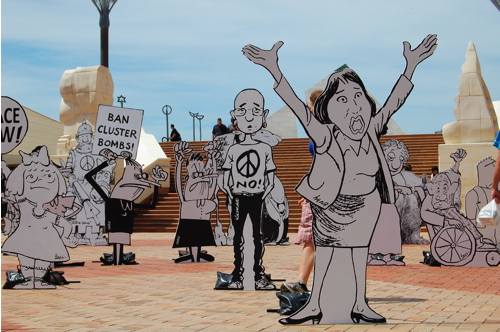 Passing by Civic Square today, I saw all these standing cartoon characters. They are parts of Cartooning for Peace exhibition held at Michael Fowler Centre until the 15th.
A gala dinner and a 'meet and greet' croissant breakfast are organised by Alliance Française on Friday night and Saturday morning. A good occasion to meet famous cartoonists from all around the world !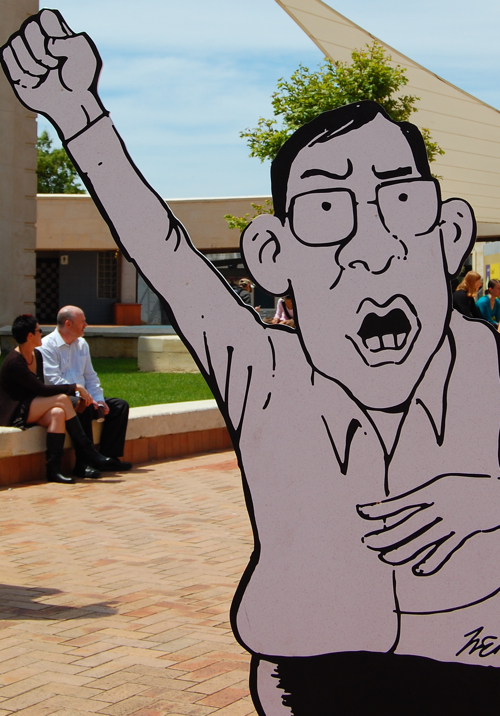 Here is the whole programme.
---
Comments
C'est vraiment génial, j'aime beaucoup le principe! plume_d_argent
What a great idea! I would have loved to attend something like that. So much creativity in one place. Cynthia