Un Grand Bol d'Air Très Frais
August 11, 2008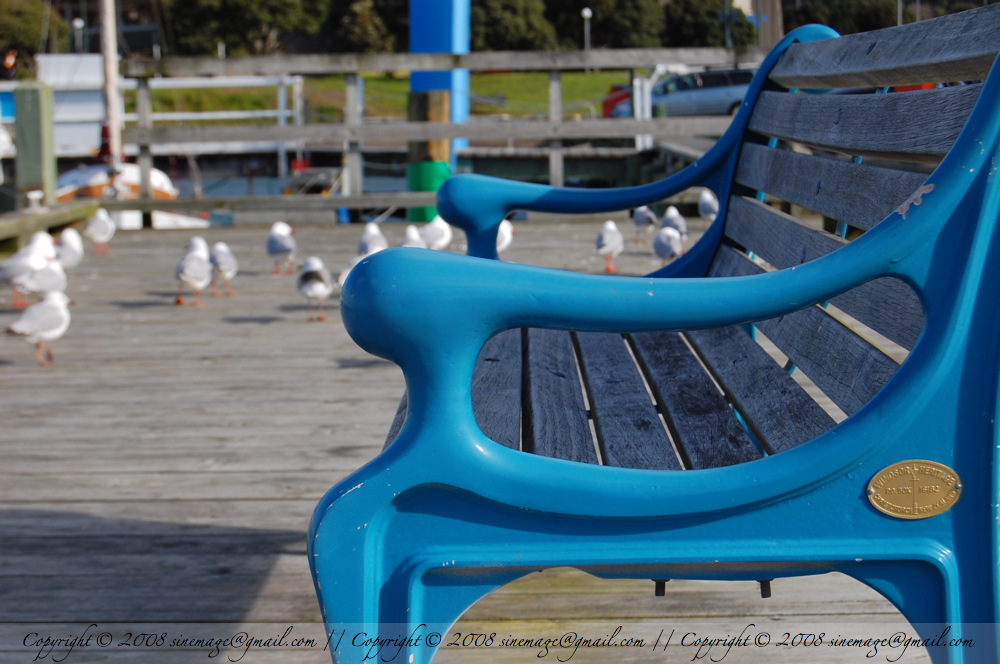 I planned on Friday to go for a walk early in the morning on the seaside. I wanted to capture and share a bit of the feeling I have every time I see the sea.
That's how you feel all your life when you grew up on an island. You just need to see the sea. It doesn't have to be sunny and warm. Simply the sea. The smell and the relaxing feeling when you look at it.
Unluckily last Friday turned out to be a nonstop-rainy-day… So my program was cancelled.
On Saturday the weather was milder, so Paprika and I decided to go for a walk at Evans Bay. But that was not to mention the wind ! 'Windy Welly' was back ! The wind was so strong and cold that we quickly shorten our stroll. Just time to take one or two pictures before my fingers are numb with the cold !
Of course, nearby, there were people playing rugby on a soaked playground, dressed in short and tee-shirt, but what can I say, except that we don't belong to the same world ?! I'm still amazed how Kiwi are cold-proof !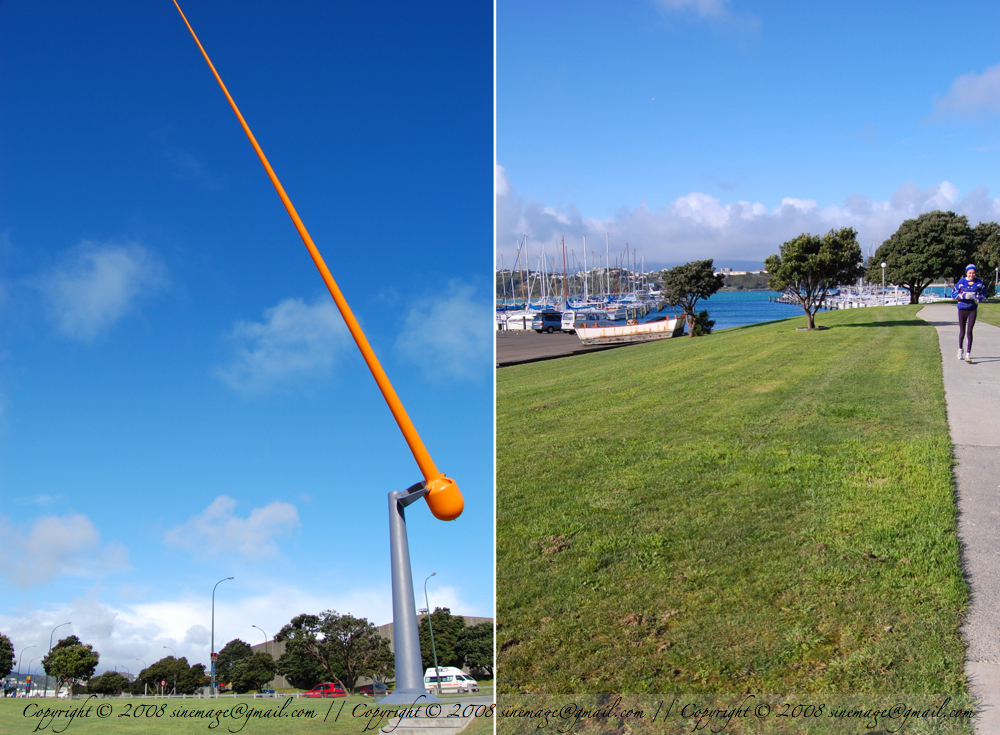 I know this blue sky gives the illusion of a fine weather, but it was 7°C this day and with this chill wind I guess we felt it more like 5°C . This moving sculpture - 23m tall- called Zephyrometer, was swinging impressively above our head, the wind was whistling through the masts and even gulls were waiting on the ground, trying to take shelter from squalls…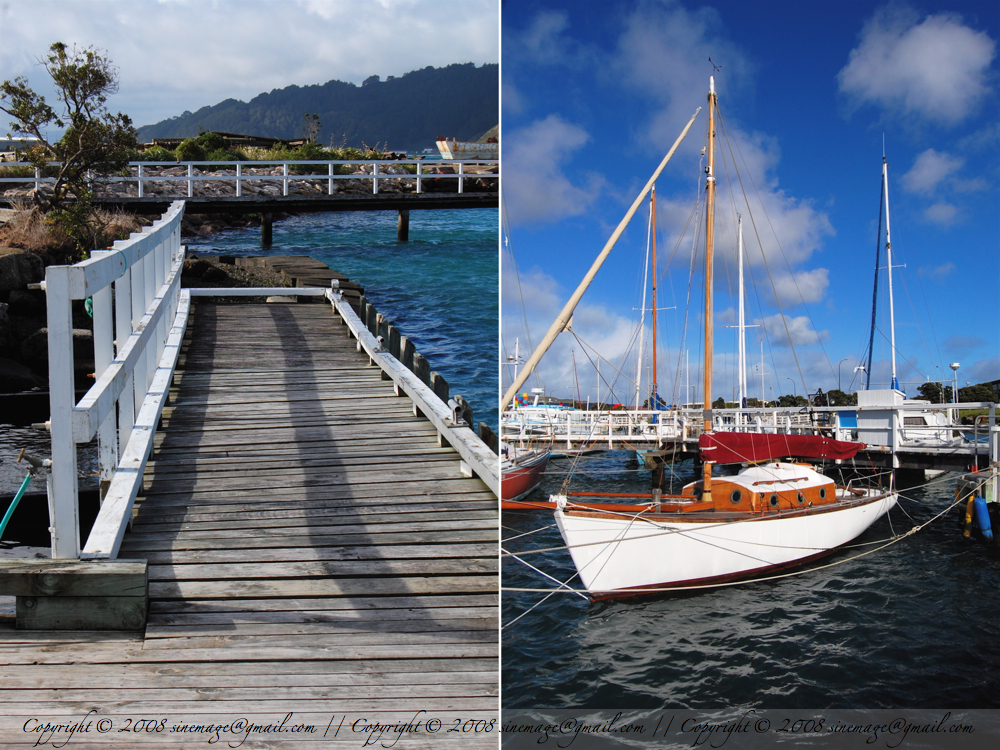 J'avais prévu vendredi de faire une balade tôt le matin sur le bord de mer. Je voulais capturer et partager un peu de ce que je ressens à chaque fois que je vois la mer.
C'est un sentiment que vous ressentez toute votre vie lorsque vous avez grandi sur une île. Vous avez besoin de voir la mer. Il ne doit pas nécessairement faire beau et chaud. Juste la mer. Son odeur et le sentiment de quiétude qu'elle procure.
Malheureusement vendredi dernier s'est transformé en une journée de pluie non-stop … et mon programme a été annulé.
Samedi le climat a été plus clément. Paprika et moi avons donc décidé de faire une promenade à Evans Bay. Mais c'était sans compter le vent ! 'Windy Welly' était de retour ! Le vent était si fort et froid que nous avons écourté notre balade. Juste le temps de prendre quelques photos avant que mes doigts ne soient complètement engourdis !
Bien sûr, il y avait, non loin de là, quelques personnes jouant au rugby sur un terrain trempé, vêtues d'un short et d'un tee-shirt, mais que puis-je dire, à part que nous ne faisons pas partie du même monde ? Je suis toujours aussi éffarée par la résistance au froid des Kiwis !
Je sais que le ciel bleu donne l'illusion d'un temps calme, mais il faisait 7°C ce jour là et avec ce vent glacial je suppose que l'on ressentait plutôt comme 5°C. Cette sculpture mobile de 23m de haut, appelée le Zephyromètre, se balançait de manière impressionnante au dessus de nos têtes, le vent sifflait à travers les mâts des bateaux et même les mouettes à terre cherchaient à s'abriter des rafales…
---
Comments