In the dark room
June 27, 2008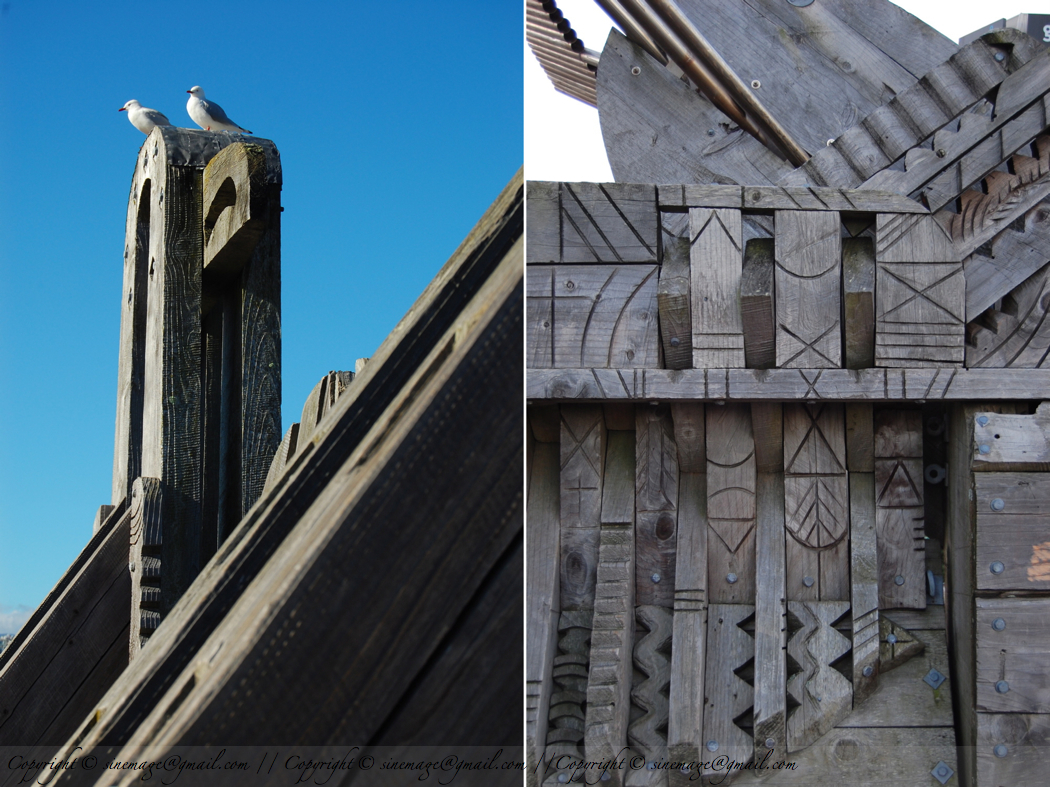 I had lunch yesterday outside, on the 'city to sea bridge'. Despite the crisp breeze and 12°C, the sun was good and warm. The sky was blue. The weather is so versatile ! Two days ago it was pouring with cold gales. We even got a hailstorm !
The other bonus of the day was a little brochure displayed in a bookshop : 37th Wellington Film Festival ! I'm so happy because the program looks very interesting with a big range of international movies. The festival will be held from the 18th of July to the 3rd of August and will be the occasion to see something different than blockbusters… !
Ok, I have to confess that I did see -like all the girls- Sex and the City, the movie, and it was entertaining, but that's good to watch different style of movie, no ? I guess I will be 'moviephage' for 15 days ! I thumbed through and spotted already a couple of movies… I'm very impatient ! It's amazing to think that I would never go to 'la fête du cinéma' in Paris because it's so crowded and now I'll be rushing to the Wellington film festival !…

J'ai déjeuné dehors hier, sur le pont liant la ville à la mer -city to sea bridge. Malgré la brise fraîche et les 12°C, le soleil était bon et chaud et le ciel bleu. Le temps est si changeant. Il y a deux jours de cela, il a plu des cordes avec des rafales de vent glaciales. On a même eut de la grêle ! L'autre bonus de la journée a été la brochure mise à disposition dans une librairie: 37ème festival du film, Wellington ! Je suis contente, le programme semble être très intéressant avec un large choix de films internationaux ! Le festival se tiendra du 18 juillet au 3 août et sera l'occasion de voir autre chose que les films à gros budget américains... Ok, je dois admettre que j'ai vu -comme toutes les filles- Sex and the City, le film,- et cétait très divertissant, mais c'est bien de regarder d'autre style de film aussi, non ? Je pense que je vais devenir 'cinéphage' pendant 15 jours. J'ai feuilleté la brochure et j'ai déjà repéré quelques films... je suis vraiment impatiente ! Et dire que je n'allais jamais à la fête du cinéma à Paris -c'est toujours plein de monde !- et me voilà à courir après le festival du film à Wellington !...
---
Comments