Pacific islands
June 08, 2008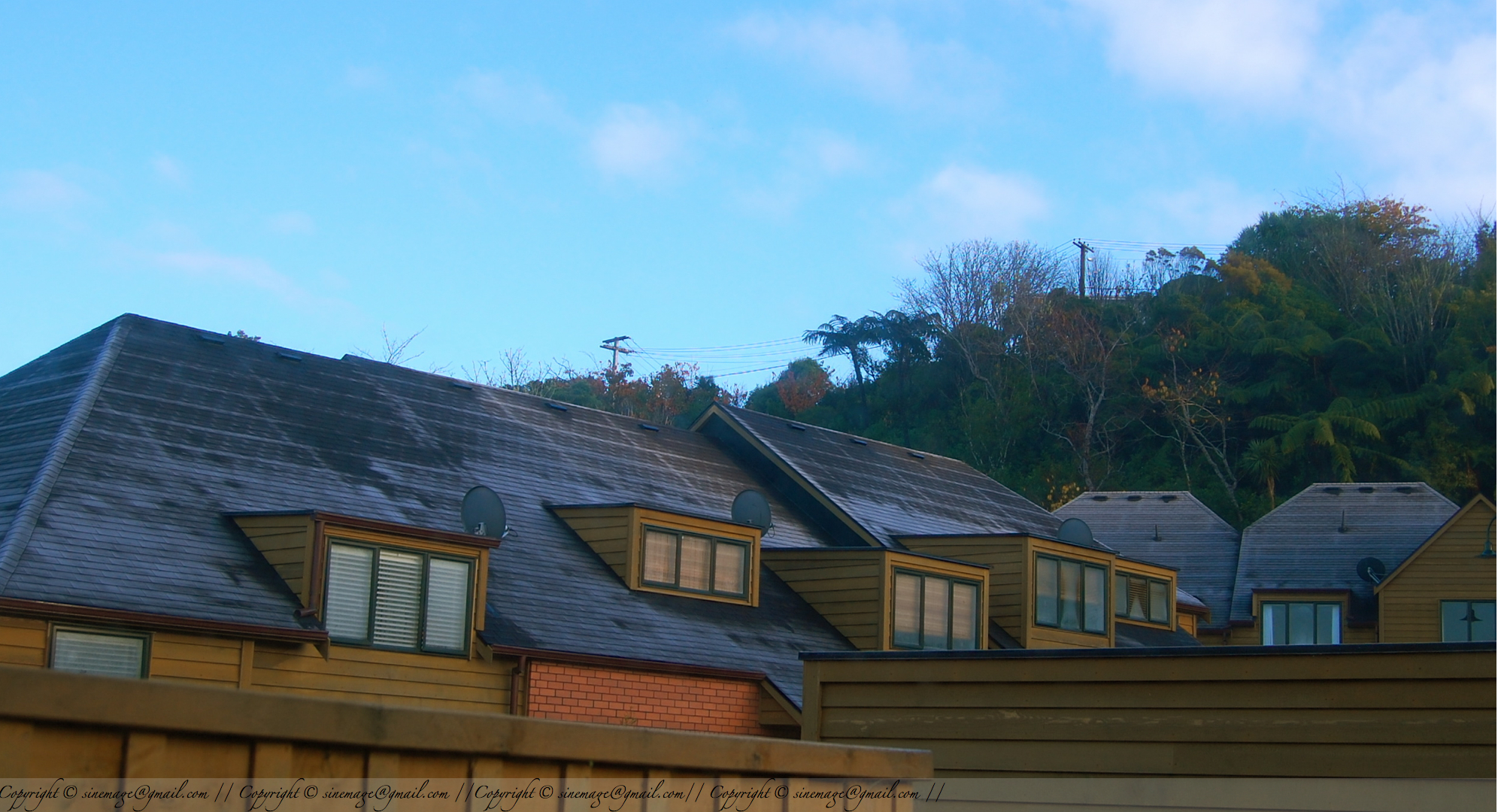 It's the begining of ski season down under, but nobody was expecting snow at sea level !
Christchurch- South Island- had to face plane delays due to snow in the plain of Canterbury. Desert road - North Island- was closed because of the snow last night. It's in the news everywhere, you can't miss it !
It reminds me a couple of days ago. That morning it was hard to get up. The chilly atmosphere pushed us to stay longer under the duvet. After a huge effort, I finally managed to come out of the bed. Downstairs everything was quiet, the sun didn't come in yet, but the day promised to be a sunny one, when I suddenly realised that the neighbour's roof was covered with a white layer ?!
I called straight away Paprika: - Look there is frost !
In fact, it was not. Just a white dew. Half an hour later, the sun reached the roofs and a steaming show started. Amazing !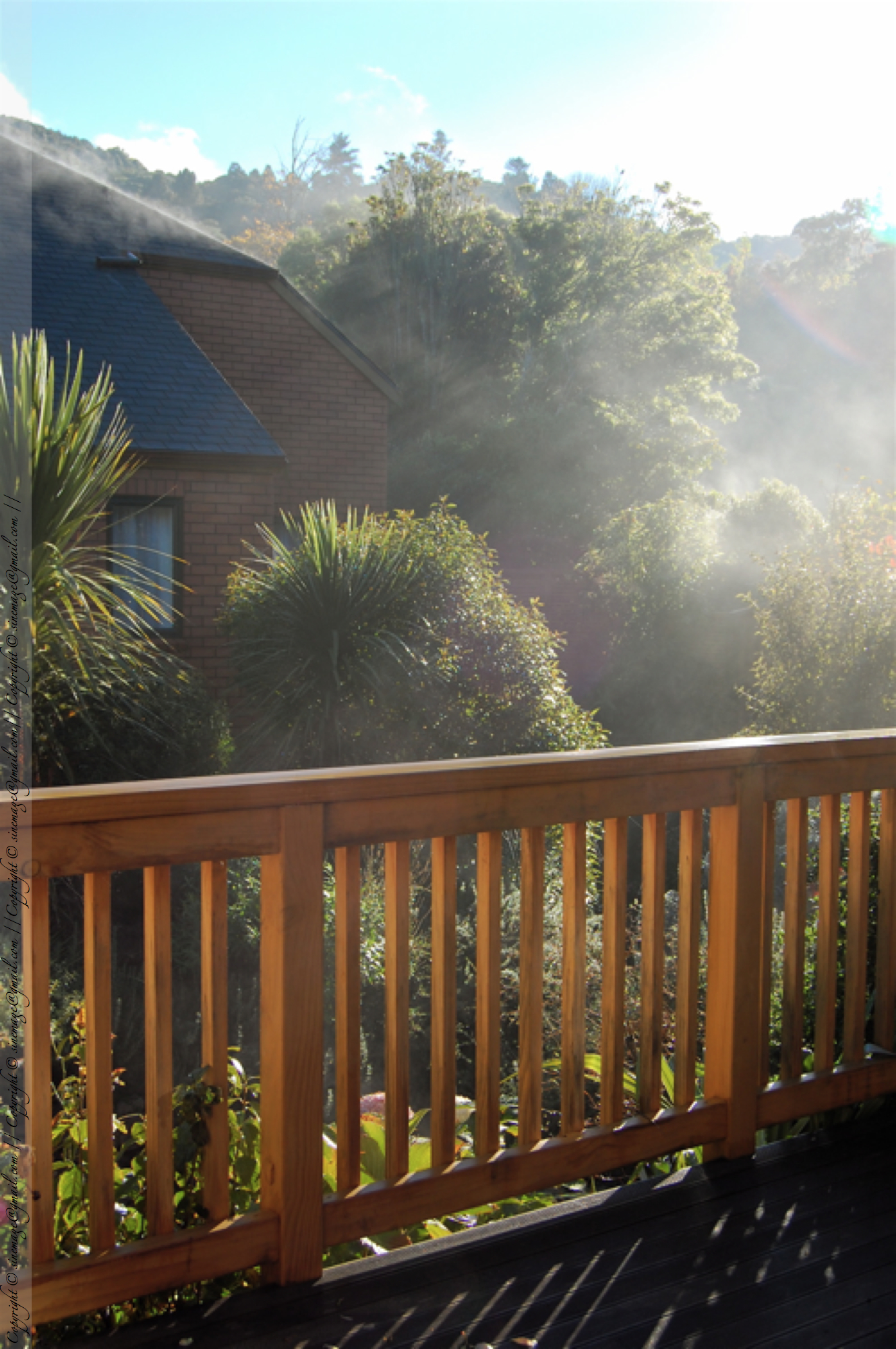 C'est la saison de ski qui commence par ici, mais personne ne s'attendait à voir la neige à si basse altitude ! Christchurch- ile du Sud- a dû faire face à des retards de vols en raison de la neige dans la plaine du Canterbury. La 'route du désert' - ile du Nord- a fermé en raison de la neige la nuit dernière. C'est dans les nouvelles partout, on ne peut pas le rater ! Cela me rapelle il y a quelques jours... Ce matin là, le réveil a été difficile, la fraîcheur ambiante nous pousse à rester sous la couette plus longuement. Après un énorme effort, j'arrive à m'extirper du lit. En bas, tout est calme, le soleil ne rentre pas encore dans le séjour, mais la journée promet d'être radieuse, lorsque j'aperçois, avec surprise une pellicule blanche sur le toit du voisin. J'appelle aussitôt Paprika: - Regarde du givre ! Non. En vérité, il s'agit juste d'une rosée blanche. Une demie heure après, le soleil touche les toits blanchis et tout s'évapore: le spectacle est surprenant !

 
---
Comments