Autumn Upon us
April 04, 2013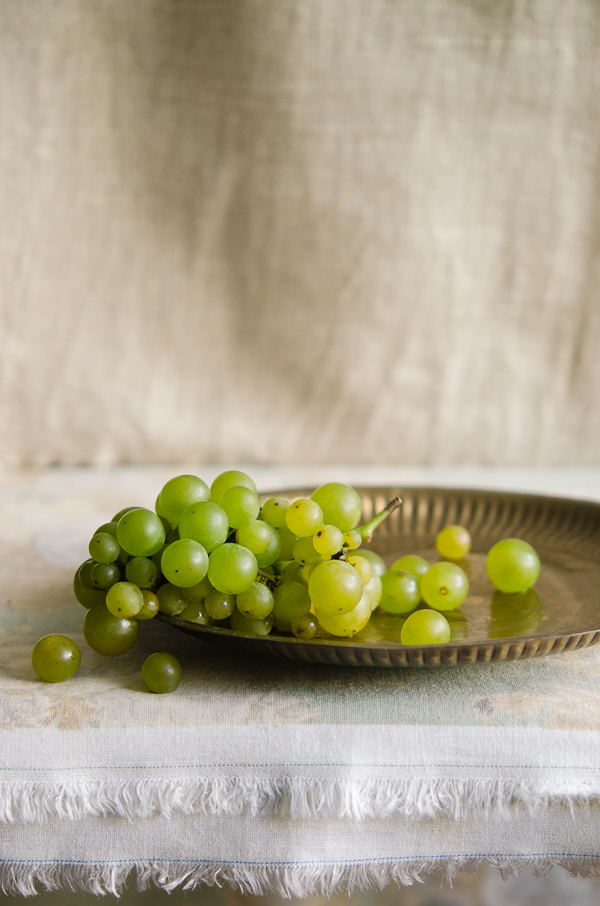 As I removed March from the wall calendar, I realised that the first quarter of the year's gone.
Just like that…
I hope April and the coming months will be as good as March was.
Indeed, I was challenged and went out of my comfort zone, but in the end I had a great time shooting lovely people in interesting locations.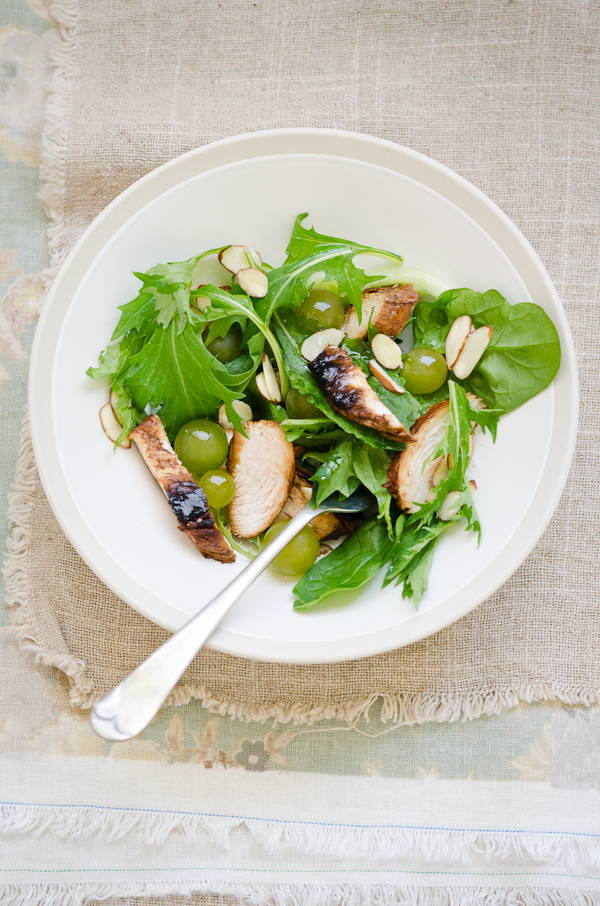 Weeks slipped by and we are now in autumn.
The wind, the rain - so awaited after the summer drought- and the cool mornings are some of the indicators of the change.
A look at the produce and one can notice the transition as well. Welcome plump chestnuts, aromatic quinces and delicious grapes...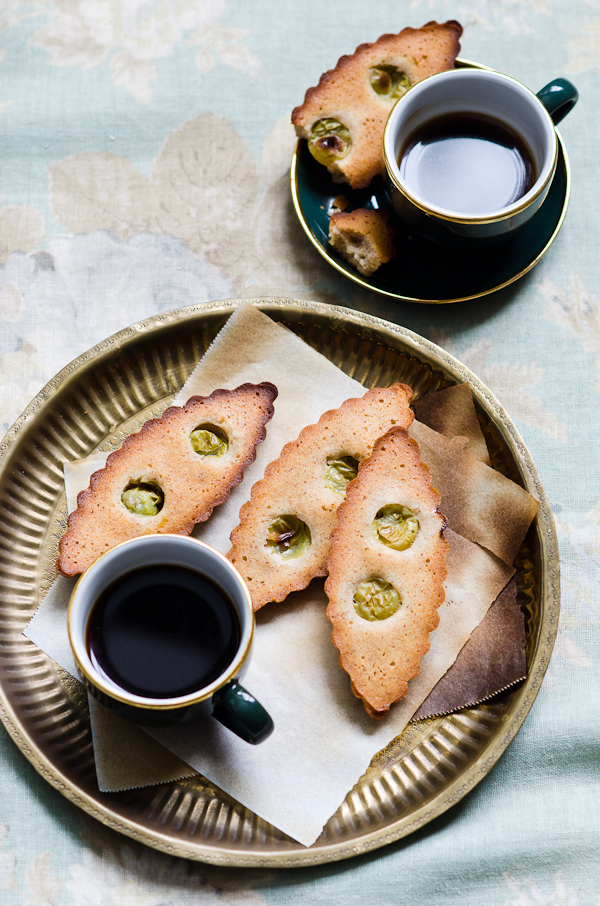 Each year I anticipate the appearance of these grapes.
A delight !
They are the perfectly sweet touch at the end of a meal.
I also tossed several in a chicken salad for lunch the other day. And lately I baked some into financiers. They impart a nice flavour to this traditionally plain cake, lightly crisp on the edge and moist inside.
To satisfy your craving I recommend you to follow Hélène's recipe.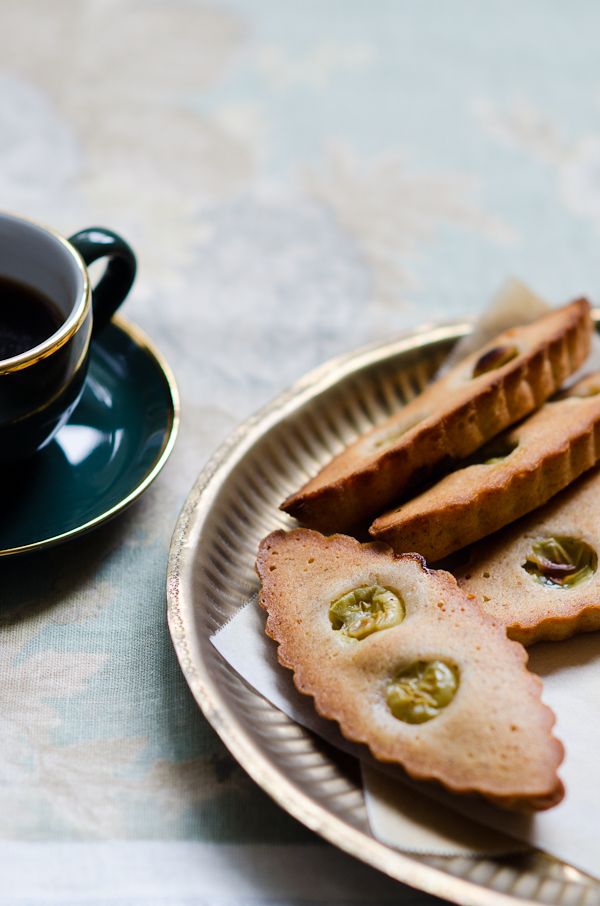 _ _ _ _ _ _ _ _ _ _ _ _ _ _ _ _ _ _ _ _ _ _ _ _ _ _ _ _ _ _ _
Lorsque j'ai décroché mars du calendrier mural, j'ai pris conscience que le premier trimestre de l'année était fini.
Juste comme ça…
J'espère qu'avril et les prochains mois seront aussi bons que mars l'a été.
En effet, j'ai été mise au défi et je suis allée au delà de ma zone de confort, mais au final j'ai eu de bons moments à photographier de charmantes personnes dans des endroits intéressants.
Des semaines se sont écoulées et nous sommes à présent en automne...
Le vent, la pluie -tant attendue après la sécheresse de cet été- et les petits matins frais sont les signes du changement.
Un regard aux fruits et légumes et l'on s'aperçoit de la transition également. Bienvenue châtaignes charnues, coing parfumé et délicieux raisins...
Chaque année j'anticipe l'arrivée de ces raisins.
Un pur délice !
Ils sont la parfaite touche sucrée à la fin d'un repas.
Je les ai également ajoutés à une salade de poulet, l'autre jour au déjeuner. Et dernièrement je les ai cuits dans des financiers. Ils donnent un bel arôme à ces petits friands traditionnellement nature, légèrement croquants sur les bords et moelleux à l'intérieur.
Pour satisfaire votre envie je vous recommande la recette d'Hélène.
---
Comments
Yummy clicks! I love Spring and hope it stays a little longer, before summer creeps in :) Kiran
Beautiful clicks! Love both dishes! mycookinghut
Such a beautiful recipe and post. My father had a dozen grapevines in our garden when I was a child and they were varieties that were so delicious, you simply cannot replicate the taste in modern grapes. I share your love of the produce in each season and like you I celebrate. Lizzy (Good Things)
If you are willing to brave the showers forecast for Saturday/Sunday, the grapes at Fantail Grove are ripe for picking again! Margot
Rosa, thank you dear ! Margot, that sounds so inviting ! We need to organise a trip to your grove soon ! Vanille
Oh those financiers just look sooo good. Thanks Vanille. Still waiting for Spring to arrive here in France… Flo @MakanaiBio.com
Kankana, I'm with you about summer, but I had to learn to appreciate the best each season has to offer. It helps to stand the cold season… Enjoy Spring ! Flo, merci ;) Indeed it seems winter decided to play the 'prolongations' this year… Keep warm ! Vanille
I am more of a summer girl and am so excited that Spring is here :) But then there are few winter food that I am gonna miss for a while, specially comfy soups! Loving the photos as always! Kankana
One of my favorite seasons… The salad and cakes look delicious! Cheers, Rosa Rosa Mayland