Budapest, Pearl of the Danube
August 30, 2012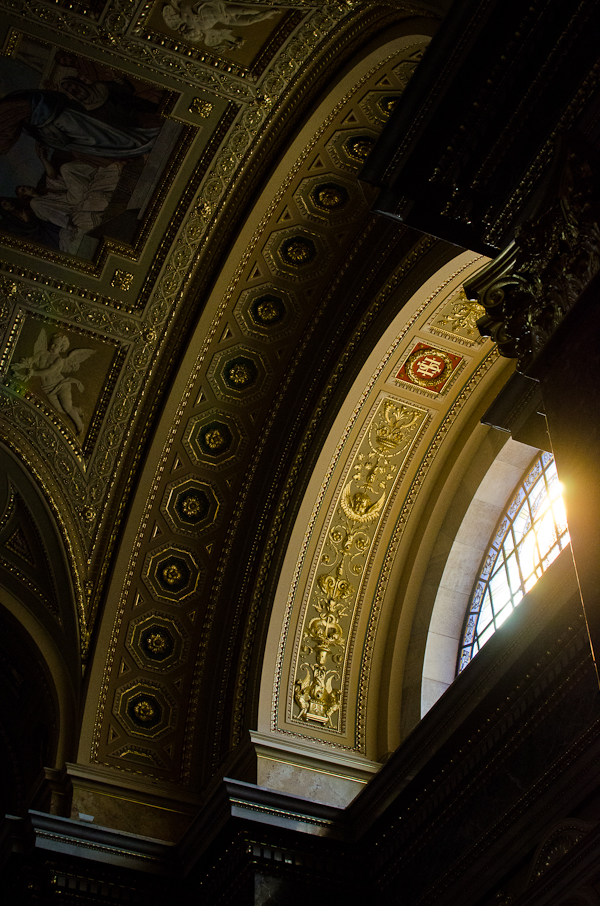 It's been over a week now. Paprika and I are back in the Land of the Long White Cloud.
Time flies…
More than once during these holidays I thought how marvelous it could be to have a way to record a moment. Not only visually. But to have a piece that would capture what all my senses have been moved by at a particular moment. I would keep that memory in a jewellery box, because it would be so precious. And sometimes, I would carefully open the box. And I would have again the full sensation of this moment...
Summer 2012, Budapest, Hungary. There's this warm breeze that caresses my skin. And while Paprika and I stroll in the streets, my nose is constantly up, looking at the architecture. We hear a melody... Someone's playing piano. Like in a movie scene, I follow the music. I stop in front of a renaissance style building and I stare at the open window where the notes come from. The bells of the church nearby resonate and bring me back to reality. We keep walking. We don't really know where our steps lead us... We stumble upon an old synagogue in renovation... Discover a photo exhibition featuring rarely seen photographs of Kertész and Brassaï. Rest in a cafe that bring us back in time with a decor that reflects the splendor of the past. Sneak a peek into the peaceful atmosphere of udvar -courtyard- hidden behind the massive carriage doors. Everywhere we go, I see, feel and smell History.
It's the end of the day. The sun sets behind the hills of Buda and the magic light makes everything glow... I am grateful for being here and having the chance to live it all with my dear Paprika...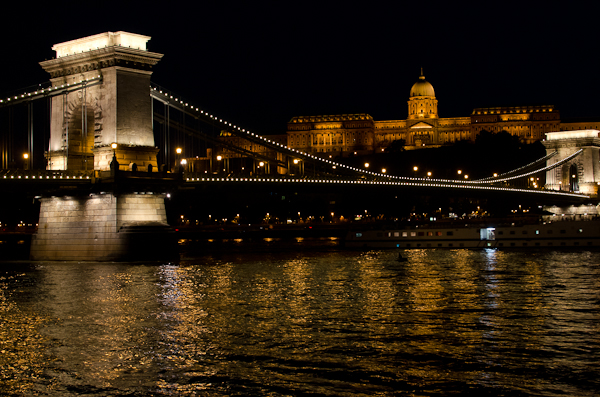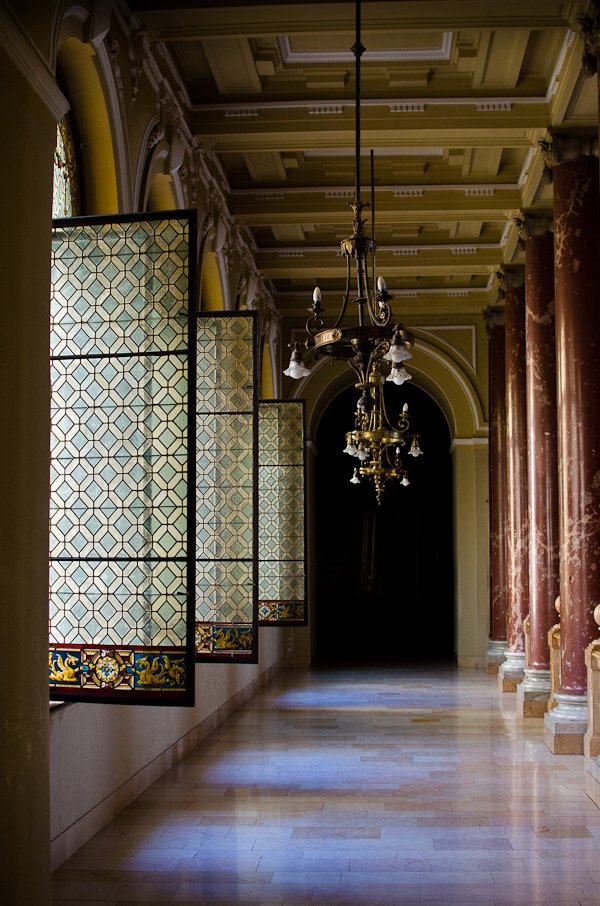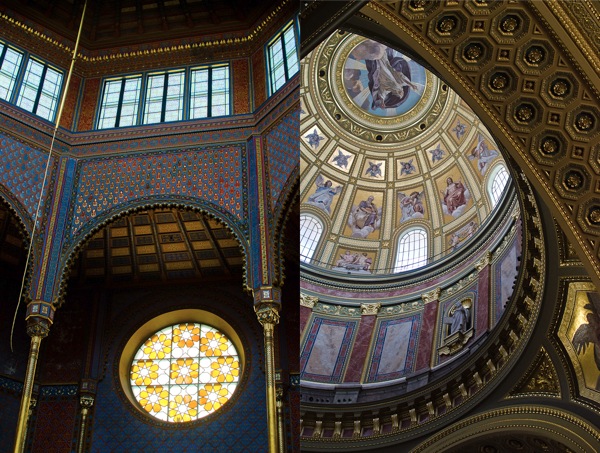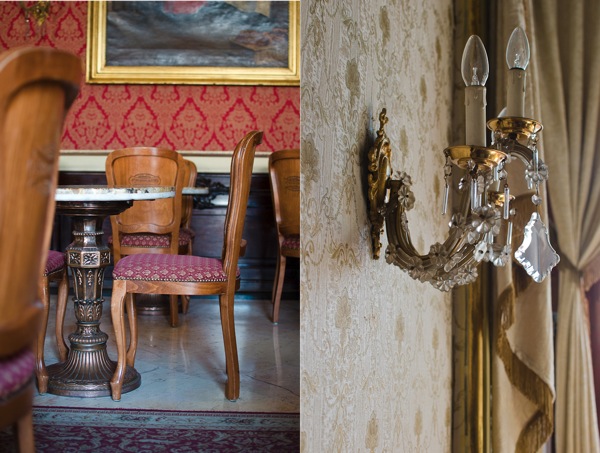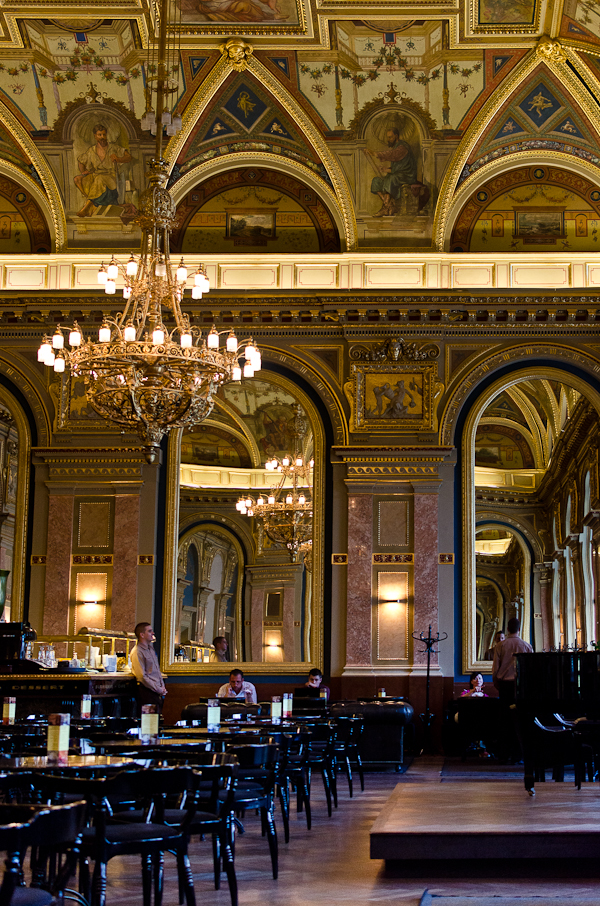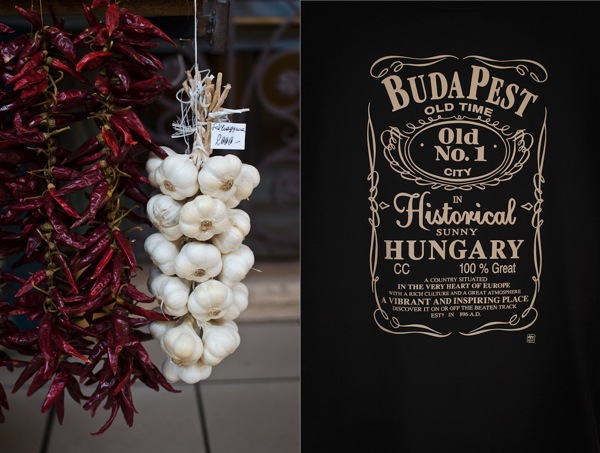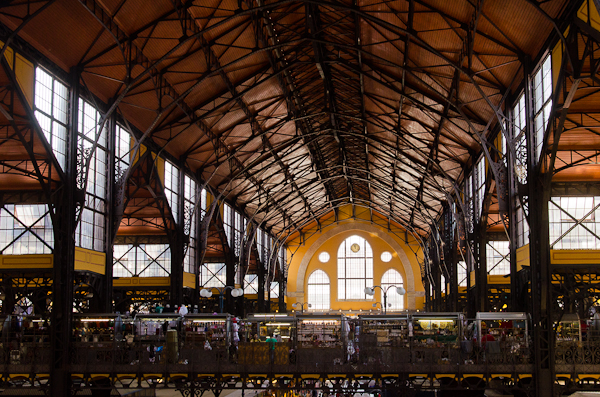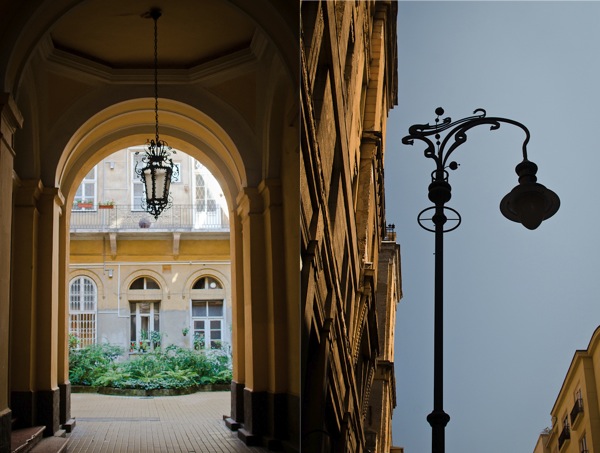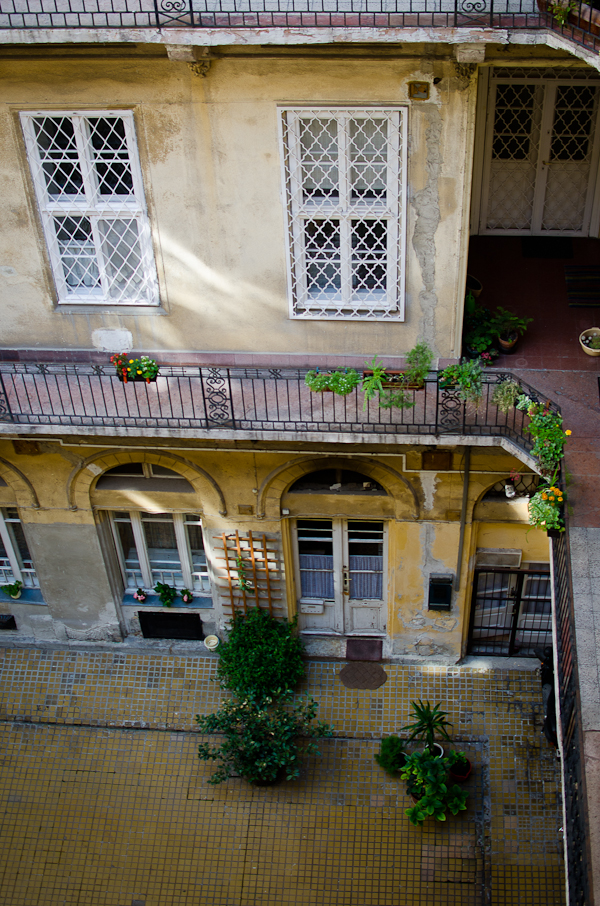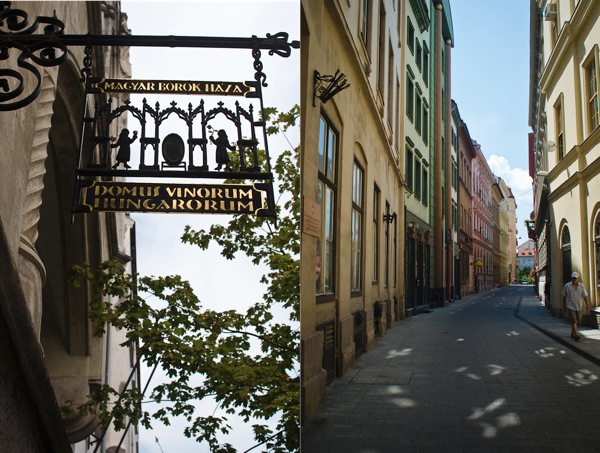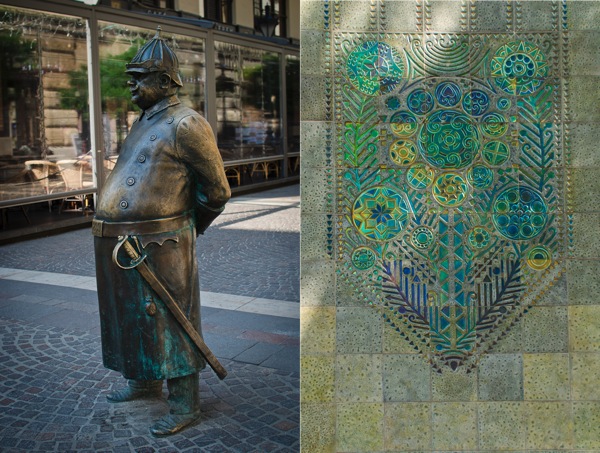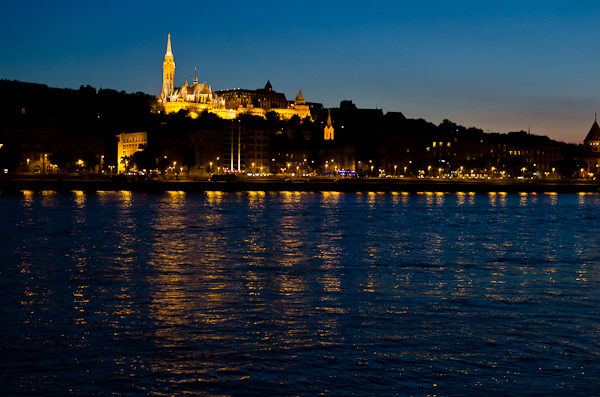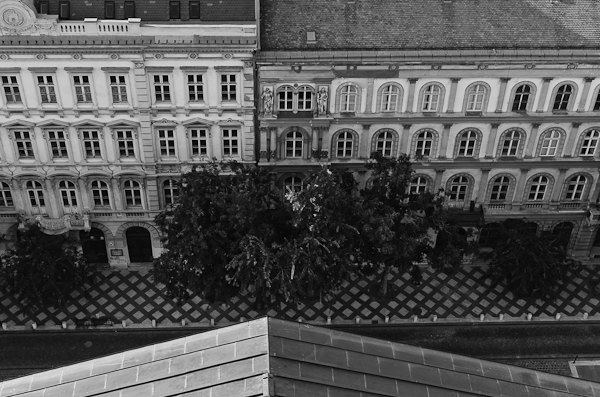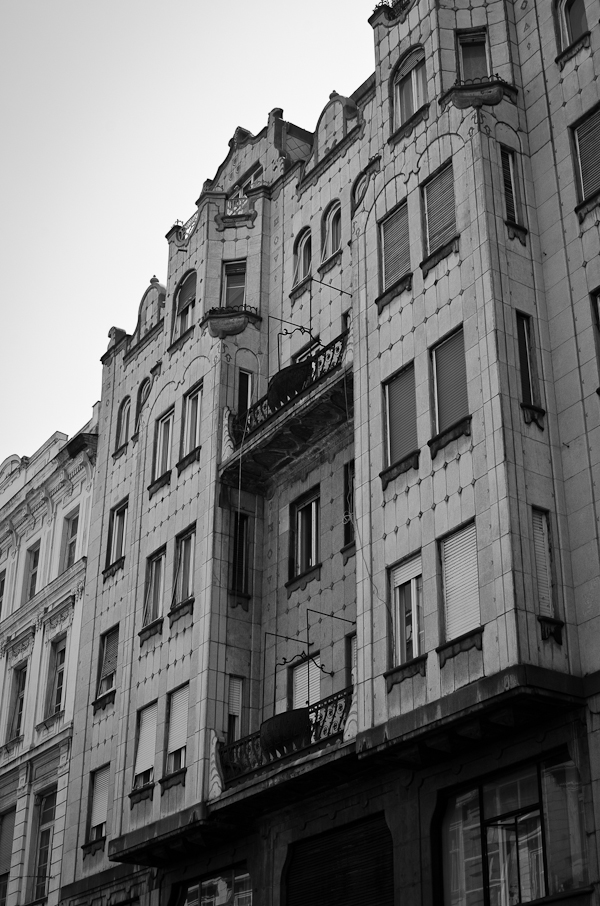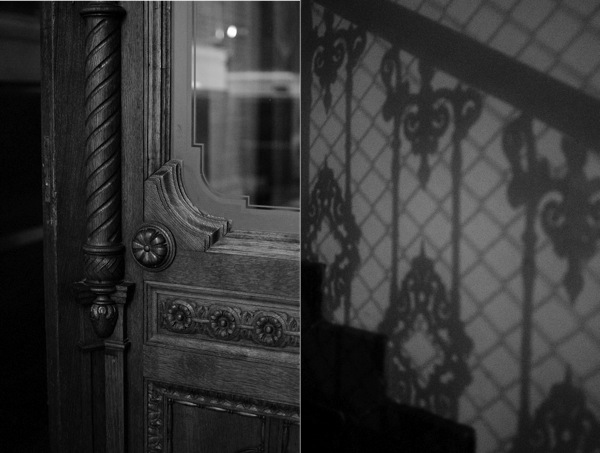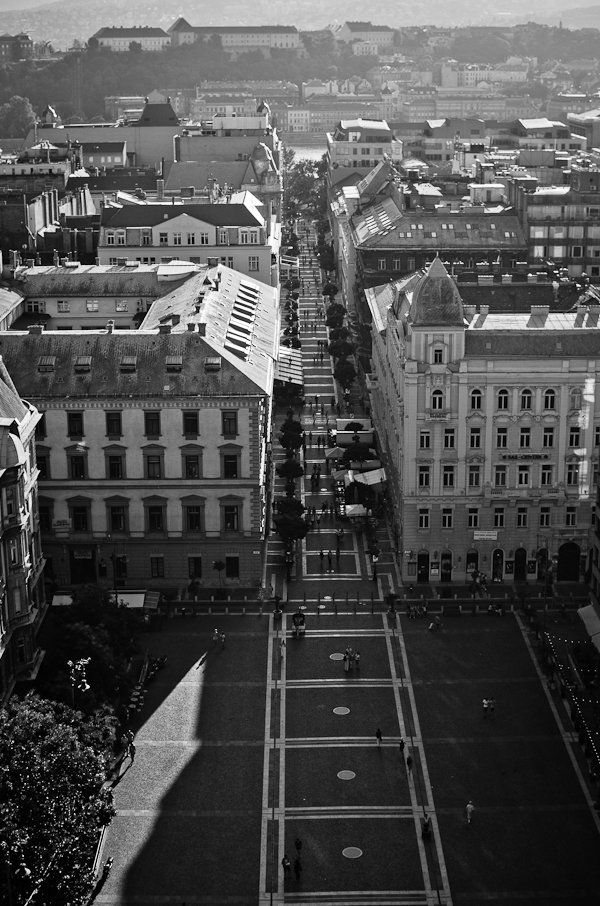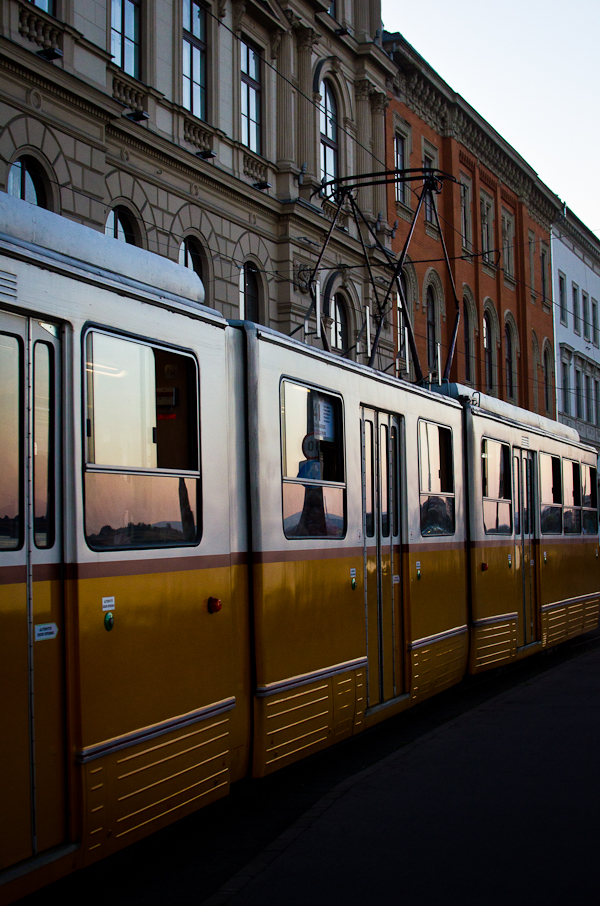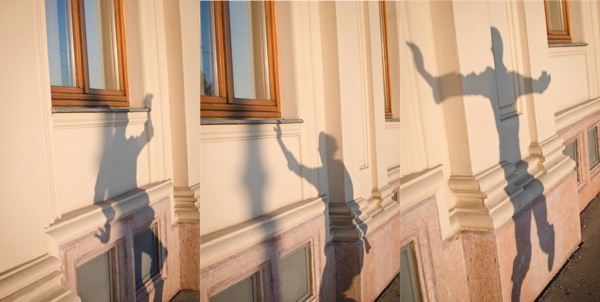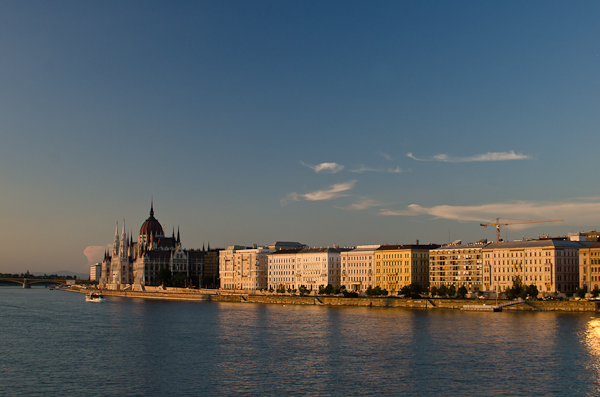 All images © Viviane Perényi
Special thanks to Zita for her food recommendations in Budapest. It was a pleasure to dine and chat with you and Vera as well !
_ _ _ _ _ _ _ _ _ _ _ _ _ _ _ _ _ _ _ _ _ _ _ _ _ _ _ _ _ _ _
Cela fait à présent plus d'une semaine. Paprika et moi sommes de retour au pays du long nuage blanc. Le temps file…
Plus d'une fois pendant ces vacances j'ai pensé combien il serait merveilleux d'avoir un moyen d'enregister un moment. Pas seulement visuellement. Mais d'avoir un élément qui capturerait tout ce par quoi mes sens ont été touchés à un moment particulier. Il serait si précieux que je garderais ce souvenir dans une boîte à bijoux. Et parfois, j'ouvrirais précautionneusement la boîte. Et je pourrais à nouveau resentir toutes les sensations de ce moment...
Eté 2012, Budapest, Hongrie. Il y cette brise chaude qui caresse ma peau. Et alors que Paprika et moi parcourons les rues, mon nez est constamment levé, je regarde l'architecture. Nous entendons une mélodie… Quelqu'un joue du piano. Comme dans une scène de cinéma, je suis la musique. Je m'arrête face à un bâtiment style renaissance et je fixe la fenêtre ouverte d'où les notes s'échappent. Les cloches de l'église voisine résonnent et me ramène à la réalité. Nous continuons à marcher. Nous ne savons pas vraiment où nos pas nous mènent… Nous tombons sur une vieille synagogue en restauration. Découvrons une expo photo présentant des clichés rarement vus de Kertész et Brassaï. Nous nous détendons dans un café où l'on remonte le temps et dont le décor reflète la splendeur passée. Nous jetons un coup d'oeil furtif à l'atmosphère tranquille des udvar -cours intérieures- cachées derrière les imposantes portes cochères. Partout où nous allons, je vois, sens et respire l'Histoire.
C'est la fin de journée. Le soleil se couche derrière les collines de Buda et la lumière magique jette un voile doré sur la ville… Je suis reconnaissante d'être là, de vivre ces moments et de les partager avec mon cher Paprika...
---
Comments
loved it, loved it, loved it. Thank you. We often forget about the beauty of our city rushing through our days& weeks… piszke
Ciao Viviane, the images are great, as always. I have been to Budapest, only once and for a week, and I loved it! It is are really beautiful city full of interesting things, and with so many different architectural structures to keep the mind and eyes well occupied! I would love to go back with my kids one day ;-). Ciao Alessandra [email protected]
Loved the place when I was a young man back in the late 90's nice to see it is still such a wonderful place anthonypickering
lovely writeup :-) i love observing old world architecture shruti
The pictures are beautiful, Viviane. Thanks for sharing your trip with us :) Bluejellybeans
amazing architecture images. this city has a charm, and your photos portrait it in the best way. Valeria
Vanille, Cette decouverte de Budapest, avec tes yeux et tes mots, est un veritable plaisir …. Tu as un vrai talent pour embarquer le lecteur …. I'm proud of u :) Maya
[…] from At Down Under posted these stunning photos of Budapest this week.  I've never been to Budapest, but it looks beautiful and these photos make me […] Sunday Smiles: Spring is on its way! | Sharky Oven Gloves
I visited Budapest long back. I had travelled for work and had stayed there for about three days. I fell in LOVE with the place instantly. The architecture, the roads, the Hungarian paprika, and till date I talk about the place to my husband and hopefully.. hopefully someday we both can go there again. Gorgeous photos .. enjoyed everyone of them! Kankana
Thank you all ! Familiar or not with this charming city, I'm glad you enjoy to see it through my eyes ;) Vanille
Wow, wonderful! I love these photos! Kriszti (@ á la carte )
When I travel, or even just walking around the streets here, I often walk looking up. You see some interesting things up above street level :) Oh, I'd love to go on holiday right now!! Andrea - So D'llish
Again, as always, your photographs are so very beautiful. Isn't the light in Hungary different from here in New Zealand?! Margot
Beautiful pictures! And you took a close picture of the building in which I have my flat :) Alexandra
Awwwwww, such a beautiful post! I love it! Sometimes you have to see your country with a foreigner's eyes! Zita Nagy (@ziziadventures)
Beautiful photos… It's nice that you share with those of us who would never actually see these places. Wonderful… kelihasablog
Thank you for the wonderful pictures. They bring back memories of my youth as I was often there for holidays. I still love that city. allesistgut
A beautiful place! Thanks for sharing your gorgeous pictures with us. I really love the black and white ones… Cheers, Rosa Rosa Mayland
These pics are amazing! I want to go there! lookingforpemberley
Love the stained glass windows. That scooter with liquour boxes is so cute and charming. I like the colour pictures. Elisa
These are absolutely beautiful! –the architecture, the light, the angles. Stephanie
Wow! all the pics are absolutely amazing I am not able to judge which one is my favorite. It's really great to visit the place like this which have their own history, culture as well as architecture. Again showing its wonderful European charm….Keep blogging and keep sharing. Clarissa
Yr photos are wonderful! I love Budapest, it is the city of my youth. Thanks for sharing! Anikò Aniko Szabo
So beautiful! The Hungarian in me is proud as punch :) Wonderful job, as always! Zen and Genki
I went to Budapest 20 years ago. I loved it. It is one of the most beautiful cities I've ever been!!! Lovely photos. You always give me a warm feeling when I come visit your blog. Kaho