For The love of Food
November 15, 2011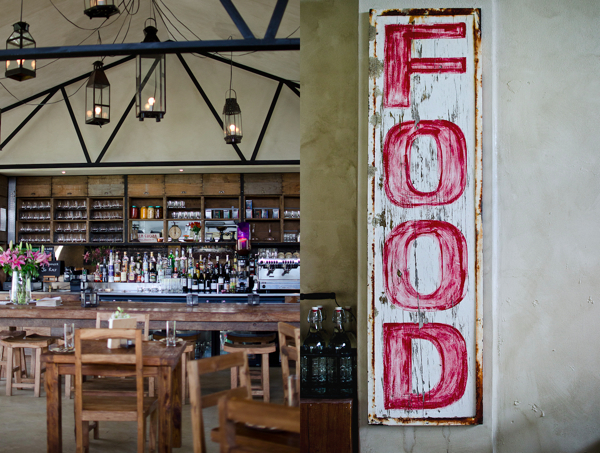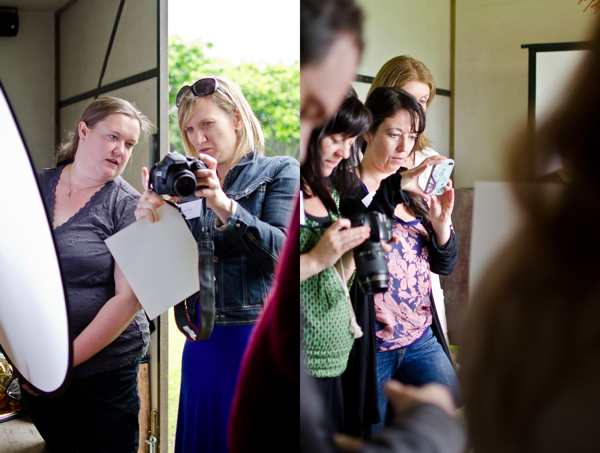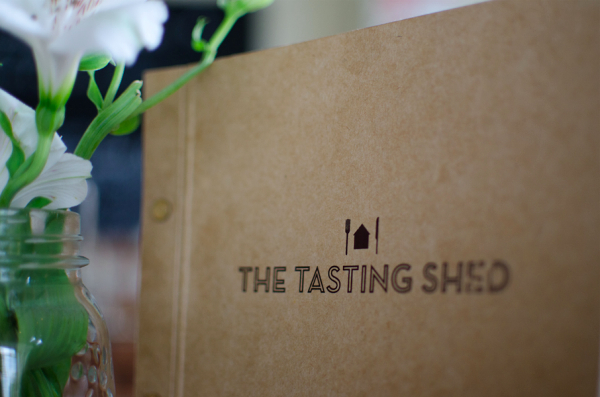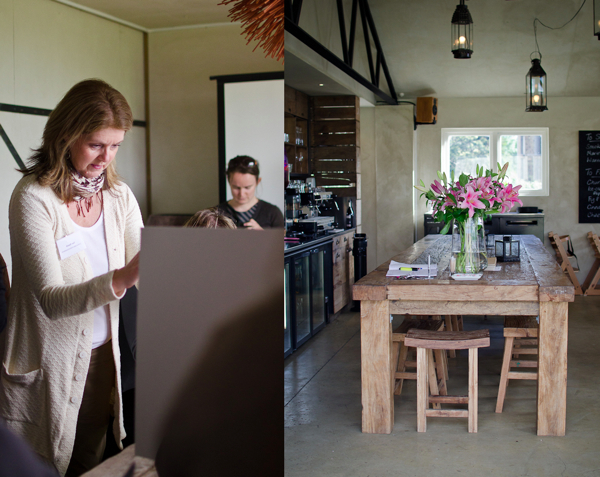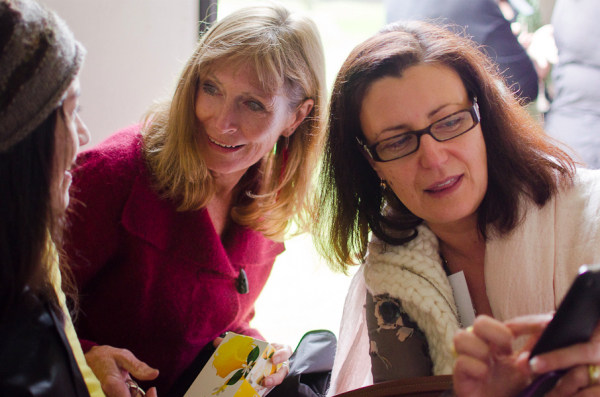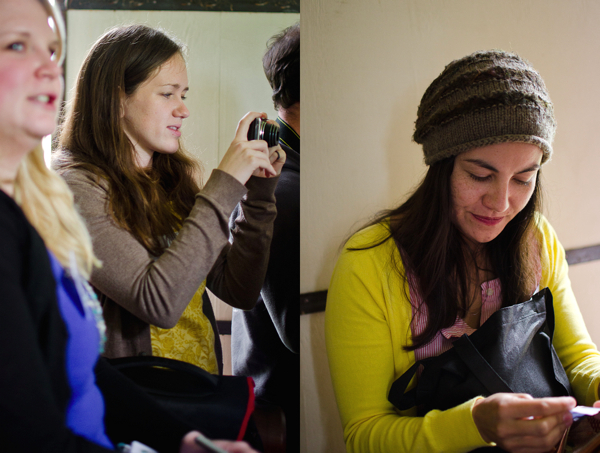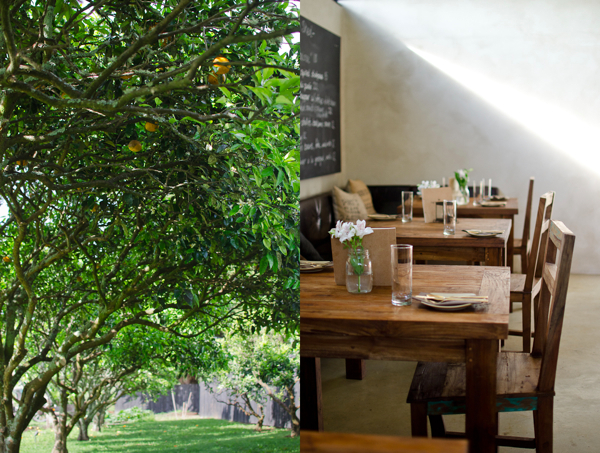 It was last Saturday. We all gathered at the Tasting Shed, in north-west Auckland, for the very first Food Blogger conference in New Zealand. It was a great day. It was an opportunity to see again bloggers not meet for a while and be introduced to others for the first time. Thanks to Alli who organised everything and gave us the chance to share and exchange around a common interest. Andrea presented guidelines on web design, Jaco spoke about social media, Alessandra talked about writing -peppered with anecdotes of her own experience- Emma gave a behind-the-scene insight of her communal blog, Louise introduced us to tasty seaweeds and Bron shared the principles and her tips about food photography.
I came back home on Saturday night tired, but all happy with the day. And I'm already looking forward to the next time.
You can read and see more about the conference here, here and here
And a special thanks to Mairi for her hospitality.
This event was sponsored by: Cook the Books | Kohu Road | Gupuds | Teza | I love Pies | Mad Millie | Pacific Harvest | Whittakers | Kokako | Gravity Coffee | Bell Tea | Annies | Photo & Video International | Coopers Creek | Loaf | Cuisine | Hubbards | New Holland Publisher
---
Comments
Great clicks and a wonderful event! Cheers, Rosa Rosa May (@RosasYummyYums)
Beautiful photos from the day Vanille, I especially love the one of Alessandra. It was absolutely wonderful to meet you finally, although I hope next time I'm more relaxed and attentive ;-) bron
woaw so many students for this workshop ! Thank you for the links ! argone
Rosa, it was a good day really and great to see it happen locally ! Bron, ahah, Alessandra dare to ask me if she looks good ;) Was great to meet you and hope more opportunities will come in the future ! Argone, we were 25. A good number for a first time, isn't it ? Vanille
*What a delicious day that looks to have been! Much fun to have all those great minds together… Cheers, *Heather** heather
Beautiful pictures but this is no surprise from you ^_^ See you in Wellington for the next one, oui? Sasa
Sounds like the perfect day. So where's the photo of you! ;-) Sylvie @ Gourmande in the Kitchen
It was great meeting you Vanille, and I look forward to many more gatherings! :-) easyfoodhacks
Great pictures, as always! And so lovely to meet…welcome to stay anytime you are in Auckland :) Mairi Herbert (@ToastNZ)
What a fun day out, and your photos are lovely as usual. Shaz
Beautiful pics of the day, it's so nice to read everyone's write up of events and so nice to have met you on the day. Hope to see you before the next one :o) peasepudding
Vanille and Bron, I will let you giggle :-) at least your are not the poor photographers that have to work with me all the time and hear that question over and over again! They are certainly more scared of photographing me that any of my dishes!! hahaha. Jokes aside, great pics Vanille, we look all so gadget savvy! And it was lovely to meet you! Ciao Alessandra Alessandra
Lovely pictures Vanille! You do take beautiful photos. Lovely to meet you! timeforalittlesomething
Beautiful photos, it was a great day, wasn't it? Looking forward to our next get-together :) milliemirepoix
[…] ideas and enthusiasm. Other bloggers have done great write-ups (see accounts from Pease Pudding, At Down Under, Alessandra Zecchini, Easy Food Hacks and […] Food Bloggers Conference & Red, Red, Red Beef | Time for a Little Something
A great write-up! It was so great to chat with so many other food bloggers, ay. You took beautiful pictures, we all look so absorbed in the day, don't we? :) Andrea Wong - So D'lish
Heather, it was a day so long-awaited for all of us. Sasa, see you with pleasure anytime in Welly ! Sylvie @ Gourmande in the Kitchen, you make me laugh ! Easyfoodhacks, it was pleasant to have a chat with you and discover your blog ! Mairi, thank you ! You're welcome too anytime you come to Welly ;) Alessandra, yes, indeed everyone look so absorbed and concentrated and I rather like it ;) Timeforalittlesomething, thank you. Was sweet to meet you too ! Millie, yep, we should definitively meet again soon. Shaz, thanks ;) Peasepudding, yes, I've been going from one blog to another reading all about it. A way to extend a bit the enjoyment of that special day ;) Andrea, thank you. Always good to put a face on a name, right ? Vanille
Great pictures Vanille. That us Sasa in the hat? Looks like a great day. barbara
Yes, that's lovely Sasa with the yellow cardigan and the hat. Vanille
What stunning photos! Looks like an awesome day. Emma Galloway
Looks so fun - wish I could've been there. Beautiful photos as always, am enjoying reading everyone's write-ups. hungryandfrozen
I am sure it was fun! I wish to attend once such workshop sometime soon :) Thanks for sharing .. such beautiful photos. kankana
wow cool, hope I am around for the next one, loved the look of the menu Barton