'Y a d'la joie !
July 02, 2008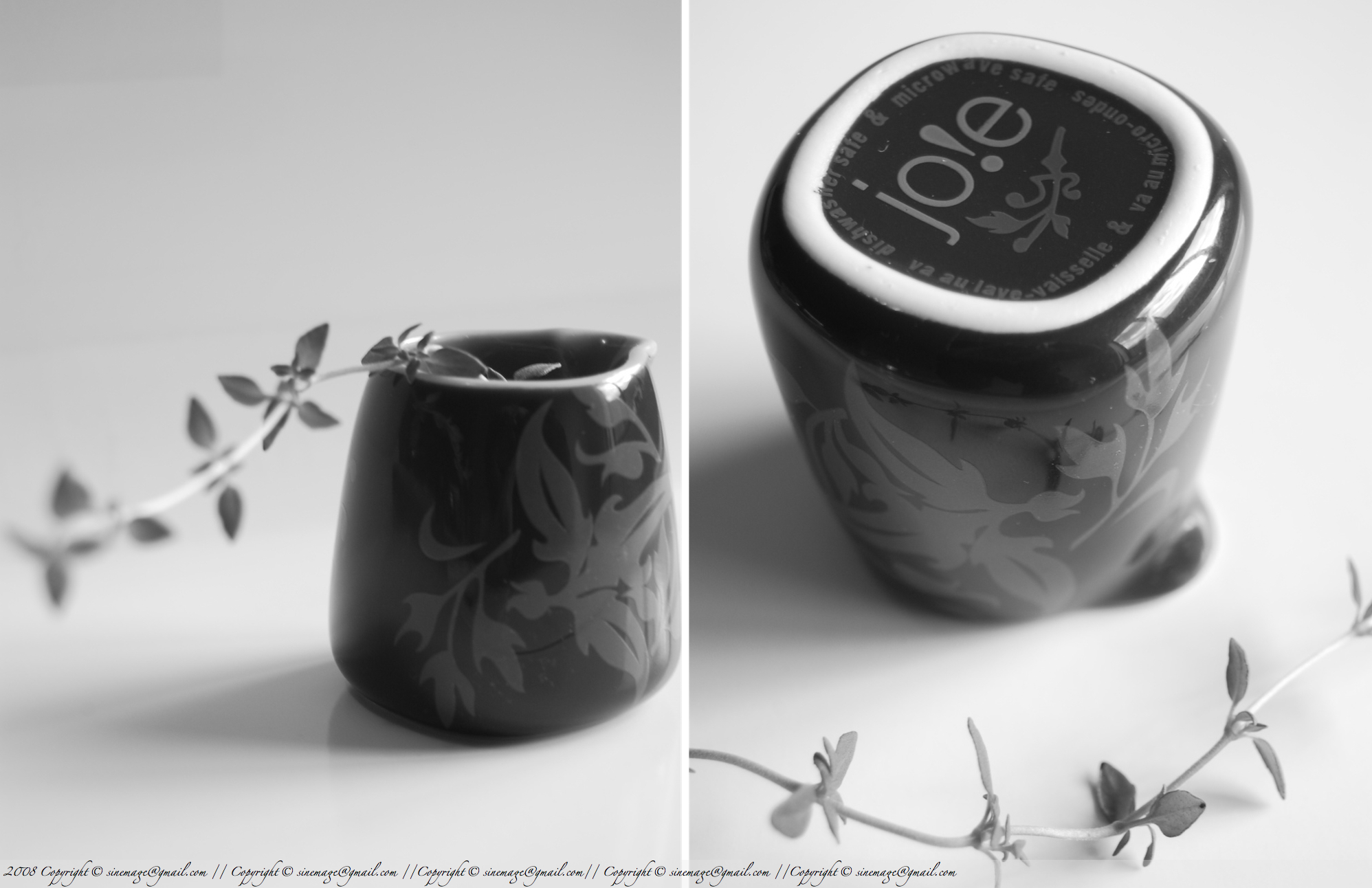 I read an article this morning, about world's happiest countries. Details about the survey are not really given and statistics have to be considered with care, but it seems more people feel happy than in 1981. There's no comparison with world's best place to leave, but I would be curious to see how it matches.
Still about joy, this little cream pot bought in Living and Giving. I like it because it's so cute ! I'm not used to drink milk with my tea and I don't have an espresso machine to make good late, but it doesn't matter I'm sure I will use it somehow. Although I did not see this item on the Canadian site of Jo!e, there are funny "egg series" gadgets.
--------------
J'ai lu un article ce matin à propos des pays les plus heureux au monde. Les détails concernant l'étude ne sont pas vraiment donnés et les sondages sont à prendre avec précautions, mais il semble qu'il y ait plus de gens heureux qu'en 1981. Il n'y a aucun parallèle avec le classement des meilleurs endroits à vivre, mais je serais curieuse de voir à quel point cela correspond.
Toujours à propos de joie, ce petit pot de lait acheté à Living and Giving. J'aime parce qu'il est trop mignon ! Je n'ai pas l'habitude de boire du lait avec mon thé et je n'ai pas de machine espresso pour faire de bons late, mais c'est pas grave, je suis sûre que je l'utiliserai d'une façon ou d'une autre. Bien que je n'ai pas retrouvé cet article sur le site canadien de Jo!e, on y trouve des gadgets marrants dans la collection "egg series".
---
Comments
I read this article a while back and I also saw a couple videos about it. My fiance's from there and I think he's pretty happy living there. bluefish
…partout partout les hirondelles, y'a d'la joie… ca me rappelle des souvenirs de petites filles!! Pour repondre a ta question, oui, le livre sera disponible sur Internet, chez les distibuteurs de type Amazon et autre. Tartelette