Feijoa my love
June 19, 2008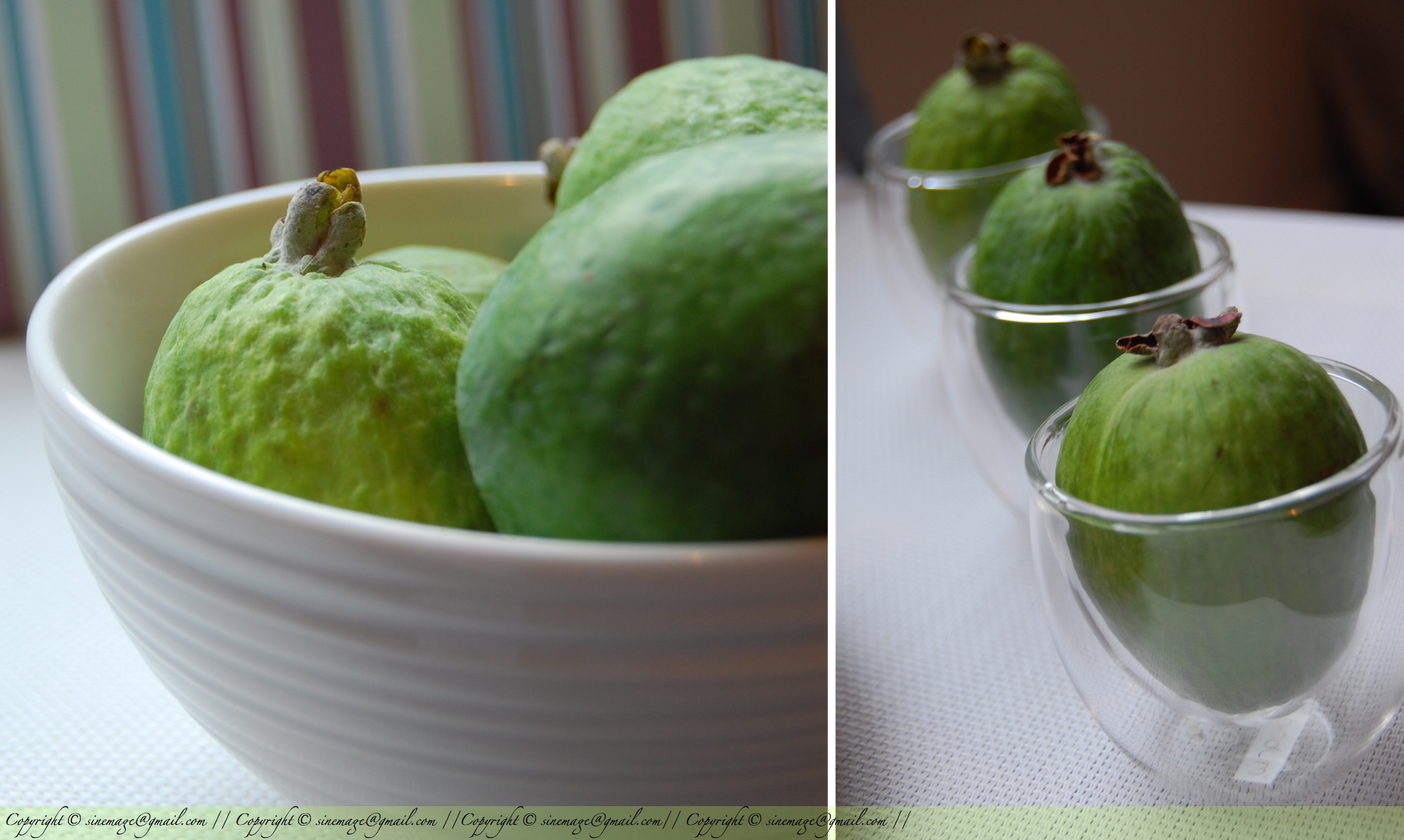 Still in line with seasonal fruits, I introduce you Feijoa. I discover this fruit in New Zealand ! The characteristic of this fruit is its flavour ! It's exhilarating ! Later, I wish I could have a Feijoa tree in my garden !
The winter proposes a big range of fruits (kiwi, persimmon, nashi pear, tamarillo…) very different in taste and colour, but my favourite stays feijoa !
Of course, you can bake the feijoa, but I prefer to just halve it and spoon the pulp out. The flavour is fully enjoyable. What a delight !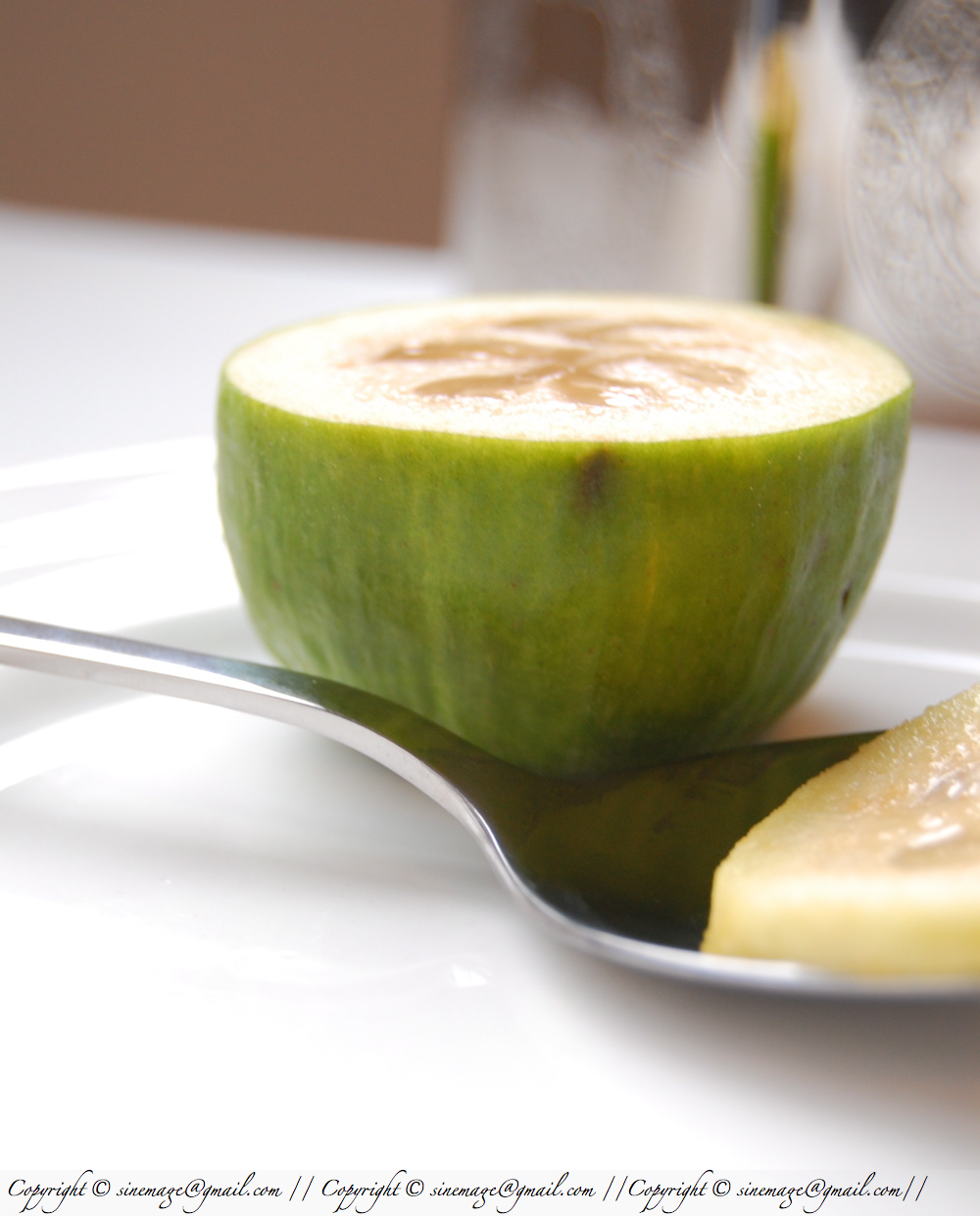 Toujours dans la lignée des fruits de saison, je vous présente le feijoa. J'ai découvert ce fruit en Nouvelle Zélande ! La caractéristique de ce fruit, c'est son parfum ! Je le trouve enivrant ! Plus tard, je voudrais avoir dans mon jardin un goyavier du Brésil (comme on l'apelle aussi) ! L'hiver propose une grande variété de fruits (Kiwi, kaki, poire nashi, tamarillo...) tous différents en goût et couleur, mais mon préféré reste le feijoa ! Bien sûr, on peut cuire le feijoa (confiture, tarte...), mais je préfère le couper en deux et le manger à la petite cuillère tout simplement. Son arôme est ainsi pleinement préservé. Quel délice !
---
Comments
[…] told you last time about feijoa and I mentioned to you other seasonal fruits. We are blessed here with the big range of fruits ! Or […] Seasonal fruits «
[…] kiwifruit cakes, coconut cream with passion fruit). I'm so jealous that she has access to feijoa, a fruit that I haven't seen or tasted since I've been to New […] Food blogs I love: @ Downunder | nadel&gabel